Posted by admin at 9 December 2012, at 19 : 08 PM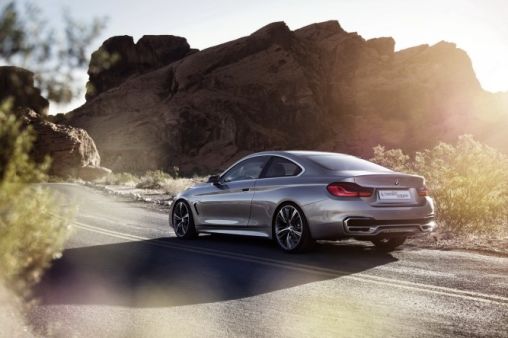 The new 2014 BMW 4-series will be available in coupe and convertible models. These 4-series will come to the market next summer as 2014 models. The 4-series concept makes its debut in 2013 at the Detroit auto show. The production version will be offered with the same engine lineup as the 3-series sedan.
Not much of the news has been given about the engines yet, but we expect to get up to 435i 3.0-liter V6 engines. A Turbocharged inline-six also wears the 40i designation, so we could expect to get the 440i-badget cars too. Anyways, no official news has been released about this yet, so we just have to wait and see what the near future brings to us. All we know for sure that the new 4-series BMW will be available in petrol and diesel engines.
Also, there will be released a 4-series BMW M sports coupe and convertible in 2015, the same as the 4-series grand coupe. As for now, all we got is this information and some pics too, so you can see how it looks. More info will be given in the near future. In the next article, we will make an overview about the new 2015 4-series BMW M4 sports package.