Posted by admin at 21 September 2013, at 18 : 41 PM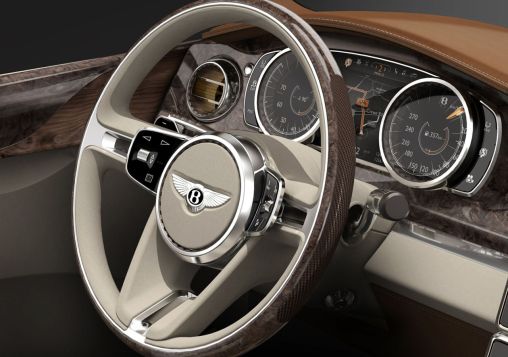 The 2016 Bentley SUV starts its sales in 2016. More than 30 percent of the 3,000 to 4,000 annual sales of the 2016 Bentley SUV coming in 2016 will be in the United States. The price is expected to be somewhere between 200,000 USD ($) and 225,000 USD ($) in the United States. The price in Europe is expected to be more than 180,000 Euros.
The new Bentley also will be called as "Bentley Falcon". This luxury SUV will have a 12-cylinder engine which produces from 575 hp to 650 hp, and it will have an all-wheel-drive system.
The 6.0-liter twin-turbo V12 and 4.0-liter turbocharged V8 are expected for this new model. Also, there are some rumors about the more fuel-efficient V8 turbodiesel and plug-in hybrid model.
For example, at this point, the most powerful Range Rover (base model) produces 510 hp, while the most powerful Porsche Cayenne Turbo S (base model) produces 550 hp. Knowing this, we can say that the new 2016 Bentley SUV is one powerful luxury automobile. Also, it was said that the 2016 Bentley SUV will be as capable off-road as the Range Rover is.
It was mentioned that the 2016 Bentley SUV comes with four, five, or seven seats, however, the makers don't expect Bentley with seven seats to be the most popular of all. They don't think that most of their customers will go for the seven seats Bentley's. How it goes for real only time can tell.
The makers have mentioned that it will be the world's most expensive and luxurious SUV. And that is absolutely true, because the 2016 Bentley SUV will be almost twice more expensive than the base Range Rover model is.
It is known that almost 30 percent of Bentley owners have at least one Range Rover as well, it's why Bentley targets the Range Rover.
It is believed that the new 2016 Bentley SUV will be based on VW's new MLB platform architecture that also will underpin the upcoming Porsche Cayenne, Audi A7, and Volkswagen Touareg SUV models.