Posted by admin at 2 March 2022, at 08 : 22 AM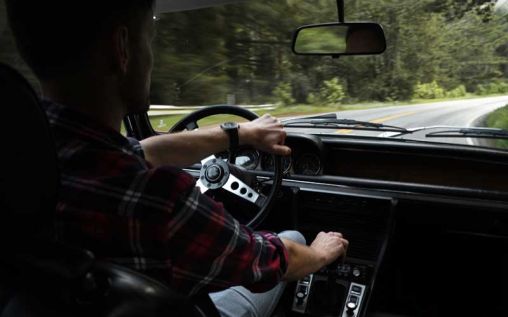 There are a few things that all car owners should have at all times. Whether you are a new driver or have been driving for years, these tips will help you stay safe on the road. So keep reading to learn more!
#1 A First Aid Kit
One of the essential items that you can have in your car is a first aid kit. This will come in handy if you are ever involved in an accident or need to treat minor injuries. Make sure to pack supplies like bandages, gauze, adhesive tape, and antiseptic wipes. You may also want to include pain relief medication and cold packs. If you are traveling with children, be sure to pack extra supplies like diapers, formula, and snacks. And don't forget to bring a phone charger so you can stay connected in case of an emergency.
#2 A Spare Tire
It's always a good idea to have a spare tire in your trunk. You never know when you might get a flat tire or have another issue with your tires. Also, by having a spare, you can avoid being stranded on the side of the road. Be sure to check your spare tire regularly to make sure it is properly inflated and in good condition. You should also keep a jack and lug wrench in your car so you can change the tire yourself if necessary. If you don't know how to change a tire, be sure to read the owner's manual for your vehicle or take a class before hitting the road.
#3 Jumper Cables
A dead battery can be a real pain, but it's easy to avoid with some jumper cables. If you ever find yourself stranded with a dead battery, just connect the jumper cables to another car and start the engine. Just make sure that both vehicles are turned off before connecting the cables! It's also a good idea to keep a set of jumper cables in your trunk just in case. That way, you'll always be prepared for an emergency. In addition, you should always keep a phone charger in your car. That way, you can call for help if you need it.
#4 Car insurance
This one should go without saying, but it's important to have car insurance. If you are involved in an accident and don't have insurance, you could be facing some serious legal consequences. So make sure to shop around for the best rates and find a policy that fits your needs. If you'd like to be extra safe, you could look into services offered by a car accident lawyer should you ever find yourself in a situation where you need one. Also, be sure to keep your insurance card in your glove box so you can easily access it if you need it.
These are just a few of the things that every car owner should have in their vehicle. By following these tips, you'll be prepared for anything that comes your way on the road. Stay safe!