Posted by admin at 6 February 2020, at 07 : 22 AM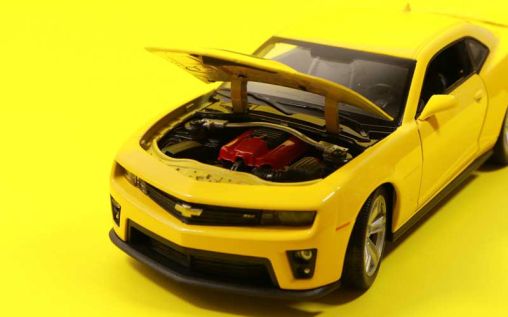 When your faithful automobile gives up the ghost, or becomes more hassle (and expense) than its worth, you need a replacement that'll get you back on the road ASAP. And for most of us, that means choosing a used car. Used cars have a range of cost benefits when compared to their brand new counterparts, especially when they're bought from a dealer you trust. Used vehicles generally represent good value for money, and because they're subject to a multi-point inspection you can drive with peace of mind.
However, that's not to say that buying a used vehicle doesn't have its caveats. Here we'll look at some important things to keep in mind when buying a used car…
Dealer or private seller?
A private seller will most likely give you more wiggle room to negotiate on price. Private sellers will usually have a good reason to sell their vehicle which has nothing to do with the quality of the car itself. As such, they may be willing to take a hit on price for the prospect of a quick sale. On the other hand, while buying through a dealer will likely cost you more, you have a lot more assurances as well as a warranty that gives you legal recourse should something go awry.
Be wary of falling in love at first sight
It's hard to deny the little flutter that you feel when you alight on the perfect car of your dreams, especially if it comes with a reasonable price tag. But be wary of prices that seem too good to be true… it's usually because they are. What's more, it's much harder to negotiate from a position of strength, whether with a dealership or a private seller, if you've already made the decision in your mind that you need to have the car in question.
Just because your credit rating is less than stellar doesn't mean you don't have options
It's possible to get a good deal on a car while also getting a bad deal on car credit. Which is why it's so important to know all of your options before committing to a car. Even if your credit rating is less than stellar that doesn't mean that you only have bad options available to you. Check out credit from all kinds of providers like Indi Car Credit and don't make the mistake of assuming that dealer finance is the only option. Never be afraid to walk away from a bad deal. There are plenty more cars in the lot.
It's always worth paying for a third party inspection
When it comes to motoring, peace of mind is always worth paying for. When you buy from a used car dealer, you know that your vehicle has already been subject to a rigorous inspection. However, it might still be worth getting a trusted third party to give your new used vehicle the once over just to ensure that the less visible parts of the vehicle look as good as the parts you can see.