Posted by admin at 20 February 2019, at 19 : 15 PM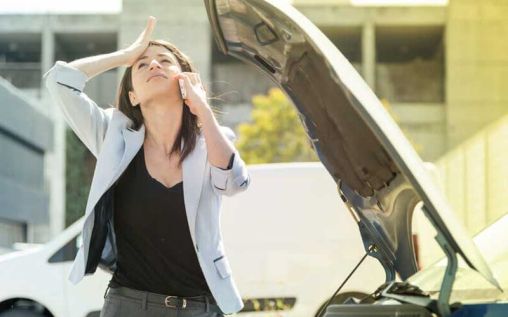 It is always a hassle to start searching for the best towing company that can help you tow your vehicle to the repair shop or your home after an accident or when it breaks down at the roadside. Most times, these situations are unforeseen so you rarely made a plan beforehand. You get flustered as you start thinking of which to call.
It can be quite hard and time-consuming to choose the trustworthy and efficient towing company out of the ones in the market. You can't afford to waste time waiting for the tow truck to show up especially if it is late at night. To ease your worries, companies like Fidelity Towing made a list of essential tips you should follow before deciding on the appropriate one.
Response Time (24/7 Hour of services?)
It is highly recommended to verify if they can provide 24-hour services. This is because emergencies can take place at odd hours. Many companies are always available since we have an economy that runs in 24 hours. A professional company that provides towing services need to have the right number of drivers and trucks that are available in less than 30 minutes.
If your car breaks down in the middle of the night, you need to get towed as soon as possible since your environment might not be safe and anything can happen. You can only relax a bit if the company offer their services 24/7.
Credentials
A good company should have complete credentials of service in conjunction with full insurance. The credentials normally include certifications granted by state agencies, local, and government, that allows them to tow at particular towing capabilities. These certifications also required that the company do regular maintenance of their vehicles.
Price
This is another important factor that you should consider while deciding on a towing company. You should choose the most affordable option rather than the one with the cheapest price. Be wary of cheap services because it might end up being way expensive in the end when you realize that they offer mediocre services or you need to pay more for extra add-on services.
Size of the company
This is an essential factor to keep in mind. Its size will enable you to understand the equipment that they might have at their disposal. There are limitations to services that a small towing company can offer in comparison to a larger one. Analyze your situation before contacting the appropriate one. Some companies can tow a truck while some cannot. Read more here.
Years of Service
The best towing company should have been running for at least a few years since providing the best service comes with years of experience. Each of their personnel will have acquired the skills to handle your specific situation.
Reviews by Past Customers
Online reviews are an extraordinary way to make a quick decision concerning the quality of services offered by a towing organization. No doubt, most people check online first. But, when you are checking the rating of the reviews, don't follow it aimlessly. You should actually read a few reviews to get a genuine thought of what they're about.
Sometimes, rogue companies pay people to leave excellent reviews in order to pass off as credible and reliable. With an eye for detail, you might actually be able to tell if the reviews are phony or not especially when they are all bunch of glowing recommendations with no negative comment.
Search for minor details in the reviews. If negative reviews are present, check how they handled it. It will enable you to have a clear thought of how dependable the establishment really is.
Insurance cover
It is very very important that the company has comprehensive insurance that covers your vehicle and their own vehicle in case anything gets damaged. Check their insurance coverage to make sure that the cars of their customers are included in their cover.
However, flee from a company that has an insurance coverage that isn't current because that is as good as having no insurance. Verify who will pay for expenses in case your vehicle gets involved in an accident while they are towing it.
They should be able to handle all payment for damages on your car while being transported. This will avoid situations whereby you have to pay out of your pocket to repair their mistakes.
To conclude, don't forget to question them on how far they can tow your vehicle. Also, ask them if you have to pay cash or they will contact your insurance for payment. Remember the towing company you choose will be responsible for your vehicle's safety as well as yours in some situations. Carrying out brief research and choosing the best will save you time and money.