Posted by admin at 6 April 2021, at 06 : 43 AM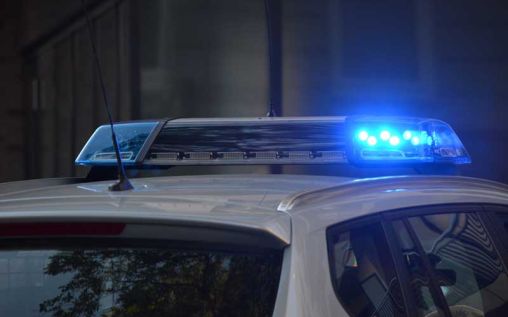 Car accidents come with a lot of inconveniences. There is no telling how many negative impacts car crashes have in people's lives from life-changing injuries to property damage. The law requires that a reckless driver, who causes an accident, be liable for all the damages and injuries sustained by their victims.
It means that the offending driver will foot all the medical fees, property repairing or replacement costs, among other specified costs. Being the accused in this case can weigh quite heavily on you and significantly affect financial life.
Sadly, many drivers have often been wrongly accused of causing accidents and have suffered consequences for mistakes they did not commit. If you ever suffer such a fate, here are some tips on what to do if falsely accused of causing a car accident.
What Should You Do When Falsely Accused of Causing an Accident?
To avoid being falsely accused of an accident, you need to be extra vigilant in all the steps after an accident. From informing the relevant authorities, until the day all settlements are made, and the case is closed. Here are things you have to do to avoid being falsely accused:
1. Gather Evidence from the Accident Scene
As soon as it is safe, try to capture all the evidence that may help you prove your case. This ranges from skid marks on the road to damaged parts of the vehicles. If you were injured as a result of the accident, ensure that you take pictures of your injuries as well. All these will come in handy when proving your point and seeking your rightful compensation.
2. Do Not Accept Fault at the Accident Scene
Being involved in an accident could induce great fear, panic and disorientation. That is why it is advisable not to admit to any mistake while still at the scene. Most of the time, the accident happened so fast, you probably did not notice what happened. Apologizing to the other driver is seen as admitting to a crime and will only serve to implicate you.
3. Do Not Agree to Speak to an Insurance Adjuster
Insurance adjusters will always use any available means to make you admit that you are wrong. Their main aim is often to ensure that the compensation you will receive is as low as possible to prevent huge losses for the insurance company. Therefore, it would pay to be silent and avoid them until a professional lawyer well guides you.
4. Continue Receiving Medical Treatment
No matter your financial state, do not stop seeking medical treatment for the injuries you sustained in the accident. With the best lawyer on your side, you need not worry about where you will get the treatment funds. Your lawyer will fight for you until he or she gets fair compensation for your health and damages that remain an accident.
5. Hire an Experienced Car Accident Lawyer
Hiring an experienced lawyer from Kooi Law is hands down the most important part of the whole process. It is advisable to hire one as soon as possible after the accident. A good lawyer will serve as your guide in the hectic world of compensation. They will always be there to solve any emerging issue that may hinder or decrease the amount of compensation you should receive.
Can You Sue Your Accuser?
Having to go through all this hassle is not a good thing. You also stand the risk of losing a huge amount of money. If you have been falsely accused of causing an accident, you could sue your accuser and have them pay for all the losses and suffering you have incurred due to their wrong accusation.