Posted by admin at 24 December 2014, at 12 : 31 PM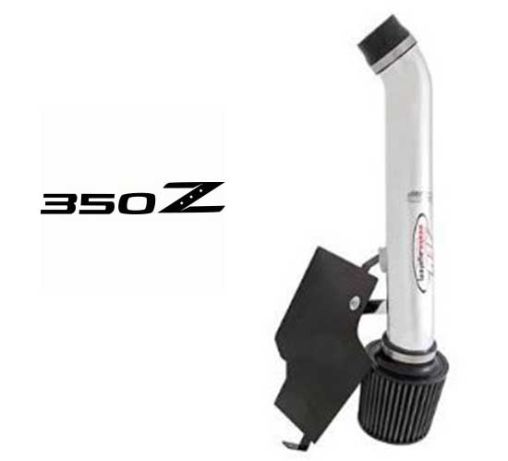 In part one of the Nissan 350Z Intake Showdown, we saw some great gains from the Nissan 350Z K and N Intake unit. So how would legendary Honda tuner and Import Juggernaut AEM fair? AEM has sponsored some of the biggest names in the Import realm and they have produced high horsepower and low E.T. vehicles. They are renowned for Engine Management Systems but how are the AEM Air Intakes?
Turns out AEM makes mediocre Air Intakes for the Nissan 350Z. The AEM Short Ram Intake is comprised of a washable air filter and a polished aluminum intake tube. Net horsepower gains are 5 Horsepower. And the cost of this unit is $324. Other similar products use K & N filters with their cold air intake systems, and I believe this is where the AEM Intake for the Nissan 350Z falls short. The K and N air intakes for the Nissan 350Z are probably a bit more high flowing.
Dyno Chart: