Posted by admin at 12 June 2019, at 15 : 42 PM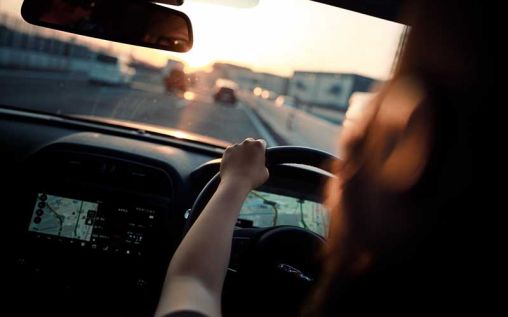 Everyone thinks they're a good driver. But being a good driver means a lot more than simply being skilled on the road. It requires other elements such as being mindful of other drivers, staying on top of your car maintenance and avoiding unnecessary risks.
Being a good driver not only reduces your risk of being involved in an accident, but it can help you to save money on your insurance as well as maintenance. Learn more about the ways you can become a better driver by minimizing risks with the advice below.
Follow the rules of the road
The rules of the road are there for a reason, they're there to keep you safe. Many common accident causes are due to factors such as speeding, distractions and not being fit to drive because of drink, drugs, and so on. If you adhere to the rules of the road and practice safe and careful driving, then you're doing everything in your own power to avoid an accident.
Reckless driving behavior could easily get you in trouble with the police, who could issue a fine or take your license away – is it really worth the risk?
Know where you're going
Not knowing where you're going to lead to all kinds of problems, especially if you're driving somewhere that's unlit and in an area that you're unfamiliar with. Today, it's easier than ever to get directions and find out where you need to go. You've got the option of a sat nav or an application on your phone to give you the directions you need. These types of tools are also handy for avoiding traffic and other issues.
It always helps to keep a map in your dashboard, just in case technology fails you!
Keep your car secure
Security is very important when it comes to your car. Thefts are very common, and whether someone tries to take your car or something valuable you've left on the back seat, the consequences can be frustrating and expensive.
The first thing you need to do is ensure that your insurance is up to date. This will help you to cover you against any problems that might arise. You should also practice common sense when it comes to locking up your car and leaving valuables in sight.
More and more people are investing in dashcams to help cover them in case of theft or an accident, and is something that can also help your insurance premiums. If you find yourself needing assistance from a law firm because of an accident, then Dan Rose Law could help your case, with a dashcam proving useful in these types of situations. Protecting yourself and your vehicle is worth the investment, and can help you feel more secure when you're out on the road.
Have an emergency kit to hand
Breakdowns can be unexpected, but that doesn't mean that you can't be prepared for them. It helps to have an emergency car kit in your trunk so that you can feel safe knowing you can walk to get help or keep warm while you're waiting for roadside assistance. You'll want to make sure that you have some sensible walking shoes, a weatherproof jacket, a torch, as well as some drinking water and snacks to keep you going. Check through your kit regularly to make sure you have everything you need, and don't forget to replenish items that have been used.
Leave your attitude at home
Being angry on the road isn't good for anyone. It makes you more likely to be careless, while also putting others at risk. You should always try to relax and calm yourself down before you get into a car. You can control road rage by stopping to take a breather, reciting positive affirmations as well as not letting things get to you. It's easy to take others' driving behavior personally, but like you, most people are simply trying to get from A to B. Avoid driving angry to make sure that you stay safe on the road.
Having good driving skills is an important part of driving, but you also need to think about the other elements that will make you a great all-around driver. Taking unnecessary risks such as speeding or leaving your car unlocked causes issues that can easily be avoided, so be more mindful of the effects your behavior can have. Be a safe and responsible driver and enjoy being out on the road.