Posted by admin at 17 June 2021, at 06 : 11 AM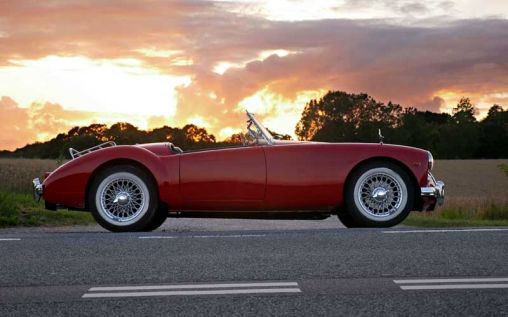 Are you thinking about buying your first summer car? There are a few key points that you need to address here.
Storage
First, it's important to think about storage. Don't forget, you won't be using this car all year around. As such, it doesn't make sense to keep it out in the open as this can lead to it getting damaged. Instead, you should either keep it in your garage or explore vehicle storage solutions. That way you can keep the vehicle in the absolute best possible condition. Do be aware that there are also key steps that you should take to ensure that your car is stored the right way. This might include taking out the battery to ensure it doesn't drain while you are not using it. You should also make sure that you inform your insurance company if you are keeping it in a professional storage unit when not in use.
Maintenance Costs
Next, you need to consider the maintenance costs of a vehicle like this. The costs of maintaining the car can be more expensive than the typical vehicle for a few different reasons. First, it can have additional features such as a retractable roof. If these need to be repaired, it can cost thousands that you might not have access to in your budget. This is why you should always explore the reviews and check for some of the common issues that a particular summer car might have.
MPG
What about your MPG? Even though it's a summer car, fuel economy is still going to be important. You should make sure that you aren't in a situation where you constantly have to stop off to refuel on your trips. Particularly, if you are using this car for longer road trips away. These days, you can even find sports cars that have great MPGs. You might even want to consider a hybrid sports car. These run beautifully and come with the added benefit of lower maintenance costs overall. Indeed, with the right choices, you can guarantee that your car is far more affordable and budget friendly in more ways than one.
Insurance
Finally, make sure that you do think about the cost of insurance. Summer cars are often either convertibles or sports cars and both are going to be more expensive to insure than you might have originally anticipated. It's important that you do think about whether you can afford the cost of insuring the vehicle and how you can cut down the price a little to make it more accessible for you. Insurance premiums can hit you harder than you might realize each month. You should compare a few different companies and ensure that you get the best deal on the market.
We hope this helps you understand everything that you should consider with your summer car and the right steps that you can take here. If you explore the key options, then you will guarantee that you don't end up in a situation where you are unprepared for the typical costs and issues with a summer vehicle.