Posted by admin at 28 March 2022, at 09 : 33 AM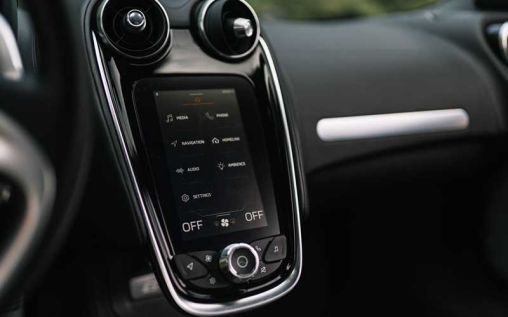 You bought a new car, but don't like the stereo system it came with. You can do something about it. If you're a DIY-type of person, you can build your own car stereo.
There's a myriad of possibilities to choose from. Do you want to have a car stereo system that plays loud music? This is a great idea if you want to relieve stress through music.
Do you want to add more bass? Is your goal to make instrumentals sound clearer?
You can build the best car stereo system to meet your needs. Read on to learn how to do so.
Budget-Conscious Car Stereo Upgrades
One of the best things about building your own car stereo is that you can base it on your budget. This means there's no right or wrong way to go about it. It's all in your hands.
If you're on a budget, it's best to focus on one thing at a time. If you want to improve the sound, you can select components that match this area. It would be wise to start with the speakers.
Factory-grade speakers are pretty anemic. By replacing the front speakers, you'll experience a better sound. You can find a set of decent front speakers you can install as you save up to buy component speakers.
Building a Stereo System From the Ground Up
If you can start with a clean slate, it's best to do so. You'll need to start with the speakers or the head unit. Your goal should be to install a head unit that can support the speakers you want to install.
One of the factors to consider is the bass. If you want to add more of it, add a subwoofer.
There are two options to select from. If you want to take a simple route, install a powered subwoofer.
If you like to have more flexibility, you can take the extra step. All you need to do is add an amplifier and a subwoofer.
The Stereo Receiver Unit
Let's not forget about the stereo receiver unit. This is the brain of the car radio system. The one you buy will need to have pre-amp outputs.
The pre-amp outputs will allow you to run the wires within the car to the amplifier. This will reduce the number of wires for every speaker terminal.
Consider buying a unit that has a USB plug. This feature will come in handy if you want to charge your phone while you drive.
You can't improve your car audio if you don't have the right products. Big Jeff Audio has all the products you'll need for your car stereo installation project.
Use This Guide To Build Your New Car Stereo
Looking to build your own car stereo? Use this guide to help you build a new car stereo system. It'll help to improve the car audio so it sounds amazing.
Make sure to explore the rest of our blog to continue reading more great articles.