Posted by admin at 3 April 2017, at 10 : 08 AM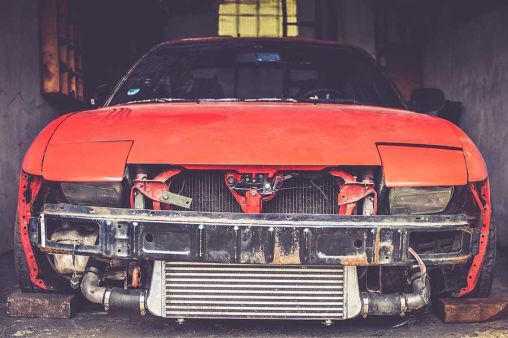 Forget about speed or how cool you look because safety is the most important feature of driving. Looking fresh and putting your pedal to the metal seems impressive, but it isn't when you crash. And, according to the recent figures, you're more likely to suffer from an accident now than any other time in the past. At the moment, the safety features of your car have never been more critical. So, it can leave you in a sticky situation when the motor fails a test. What are your options? You can find them below. Please don't drive it again until you take a look at the following.
Fix It & Go Again
The best alternative is to fix the problems as quick as possible. By doing this, you can test the car out again and (hopefully) watch it pass with flying colors. Unless you solve the issues, there is no way the car will be okay to drive on the road. Anything can happen when the car isn't safe and that affects motorists and pedestrians too. The secret is to find a mechanic that you trust to get a second opinion. If they sign off on the problems, ask them to take care of it and write them a check. Even if you have to fork out the cash, it isn't for nothing if they do a good job.
Appeal
As with most things in life, there is an appeal process that you can try. If you have valid concerns, there is nothing wrong with reporting the incident. Indeed, there are many cases of mechanics failing safe cars to make more money. The sad thing is that the trade isn't well regulated, so you are at risk if you deal with a cowboy. However, the appellate body should come to your aid if there is any wrongdoing. You should know that it costs money to appeal a decision, and the success rate isn't high. Still, if you have evidence, it's an option.
Sell It
Please don't sell it without telling the buyers about the safety issues. It's against the law to do so because it's fraudulent. No one wants to end up in jail, which is why honesty is the best policy. Anyway, there is no need to trick buyers into a purchase as they purchase a variety of vehicles. Unsafe motors or ones without a certificate might be an option if there is the potential to make money. For instance, they might understand how to fix a car. If so, they can flip it without spending much money and for maximum profit.
Scrap It
The final choice is to take it to a scrap yard and sell it to them for parts. Sure, you might not make a killing, but it's better than no money whatsoever. Plus, you never know what's under the hood. Your old banger could contain lots of precious metals, making you a small fortune. Don't worry about the documents as most scrapers take junk cars without title anyway. All you have to worry about is securing a good deal.
Once you get the deal, you can put the money towards a new car.