Posted by admin at 14 April 2023, at 06 : 15 AM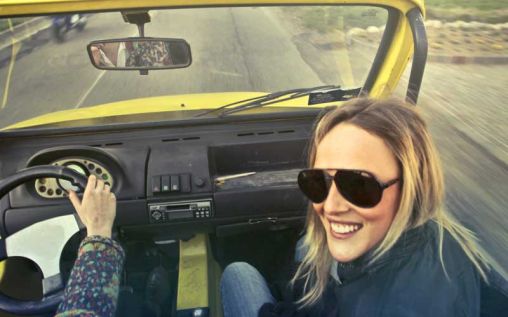 As our website and magazine shows, anyone with an interest in cars will have endless content to enjoy, endless knowledge to learn, and endless fun to have. This means buying gifts for auto-junkies and petrolheads can be quite an easy pursuit if you know what to look for.
However, not everyone is hyper-knowledgeable about cars, nor might they understand the exact preferences of the person they hope to surprise. For that reason, allow us to give you a simple guide to six car gifts any petrolhead will appreciate.
Don't worry, while the ultimate gift you could give any car nut is that of a car itself, you won't have to provide such an expensive item to satisfy them. With the following examples, you'll be well on your way to deepening that appreciation and bond:
An Amazing Driving Experience
Every petrolhead has dreamed of driving their favorite car, or at least a sportscar they can truly respect and feel empowered when behind the wheel. With an excellent supercar drive experience, you can provide that. The day out can be a real joy, with an instructor to make sure the experience is accessible and easy to get to grips with. Moreover, driving the car on a race track gives you time solely for rubber and road, allowing them to drive unbothered, which we rarely get the chance to do in regular life.
Not only does this provide an experience to truly remember, but it can offer real bragging rights. After all, how many people have been behind the wheel of a supercar, let alone driven them on a race track, the perfect venue to get the most out of its power and potential? An amazing driving experience can be a memory cherished for years, but it's perfectly possible to invest in.
Membership Programs
There are many great membership programs for car owners, be those car owners clubs, part seller forums for those who restore classic cars, or even backstage VIP passes for a season at the local F1 race track.
Providing this in the form of a gift pass or card can be a wonderfully thoughtful gift, allowing your petrolhead friend to delve deep into their hobbies and interests. Of course, if you're lucky they may even bring you along, no matter if this means providing tickets to a vintage car show, or even the filming of a television program they love to watch, many of which run live events.
Video Games
Sitting on the sofa playing video games can seem like the furthest thing from driving a car, and yes, the two experiences are clearly separate. But the line is blurring between them. With amazing games such as Forza Horizon 5, Assetto Corsa and more, fun arcadey driving with realistic simulation can be enjoyed without consequence. Here you can throw around your vehicle on increasingly impressive race tracks to really express yourself from a fantasy motorist's mindset.
But it's not just sitting on the sofa with a controller in your hands that limits your experience. Gaming has progressed since then. Now, even full VR driving games are available, helping you sit behind the dashboard of a vehicle and realized world you'll be stunned by. Couple this with a driving simulation wheel and pedals, and all of a sudden those races become much more real, emphasized by the haptic feedback present. For a car nut, this kind of experience is truly exhilarating.
Branded Fashion
While it can be rather expensive and you're definitely paying for the logo more than anything, branded vehicle fashion can be quite fun to wear. A cool Ferrari cap like the managers wear in the pit stops, or even branded Mercedes bags can add a sense of authenticity, and as they're official merchandise, will look cool too.
This way your friend or relative has a good way to express their allegiance to certain brands or Formula 1 teams, and can do so with style. Just make sure you purchase from approved retailers to avoid knock-off goods, to avoid being taken advantage of. Branded fashion can even be customized depending on the product library of the brand itself, and that can add a sense of personality to the garment or apparel.
Awesome Models
Crafting a model car, even using LEGO, can be a real blast. It's also a nice mediator between those who enjoy crafts and the internal makeup of a vehicle (or at least a representation of it), and those who may actually focus on car restoration.
Models can be quite detailed and impressive to put together, taking craft materials to properly construct. Then, when completed, they can take pride of place on a shelf or even a backlit display unit in the office. Who said driving couldn't be geeky? Celebrating your interest in this way is sure to be fun, and especially for those passionate about a certain model or brand.
Guides For Budding Journalists
Some petrolheads take their love for cars and try to make a career with it. It might be that your friend or relative has decided to do this, and so providing them a subscription to a premiere car magazine, or giving them a chance to attend an event by buying tickets, or even purchasing books on car journalism and its history can be a good starter.
This way, you get to empower their passion and interest while also giving them the confidence needed to look out, and even put their thoughts to paper (or digital word processor). There's nothing quite like a bit of encouragement for a hobby we hope to get serious about, and that's especially true here, because as you can see by our website, car news, automotive insight and car reviews will always remain a highly interesting set of topics to cover.
With this advice, we hope you can provide the best gifts to your car-loving friend. Who knows, you may even find yourself swept away in their passion, enjoying the gift right alongside them. After all, it takes one petrolhead to know another.