Posted by admin at 13 November 2014, at 00 : 50 AM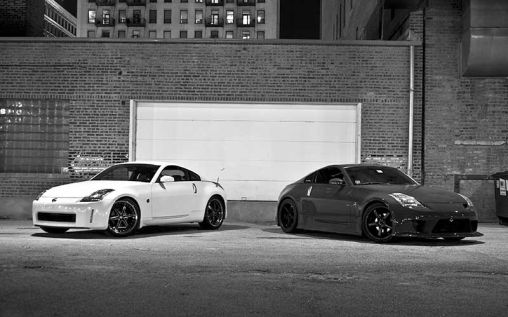 I want to do a Nissan 350z Intake Show-Down. But first we have to take a look at each specific Nissan 350z Intake. And the K and N Cold Air unit is the first choice.
K and N have been making intakes and more importantly air filters for decades. Their air filters are so well known and popular that I bet there is not one form of motor racing where they are not present.
Let's have a look at two different intakes from K and N for the 2003-2006 VQ35DE and 2007-2009 VQ35HR engines.
Starting with the K and N Intake for the 2003-2006 350Z, let's take a look at the price. This intake costs around $275. It's a good looking piece and nets 11 horsepower and 10 lbs-ft of torque. The K&N cold air intake is a good looking piece (shown above) with its black ram intake tube. Something a little more on the down low and less flashy than a big chrome piece. This intake will fit 2003, 2004, 2005, and the 2006 model year 350Z.
Dyno Chart – K and N Intake – 2003-2006 Nissan 350Z
For the 2007 and 2008 model year, the Nissan 350Z got more horsepower in the form of revised intake and exhaust systems. And the K and N short ram Intake for these model years nets 8 horsepower and 7 lbs-ft of torque. The cost for this set-up is $360. This includes two polished short ram intakes.
And the best thing about these intakes is that it is CARB legal in all 50 states, meaning you will not be getting a ticket for this part from the coppers. Top it off with a million mile warranty on the air filter itself, and the K and N intake for the Nissan 350Z is a great bargain.
Dyno Chart – K and N Intake – 2007-2008 Nissan 350Z