Posted by admin at 22 December 2020, at 11 : 22 AM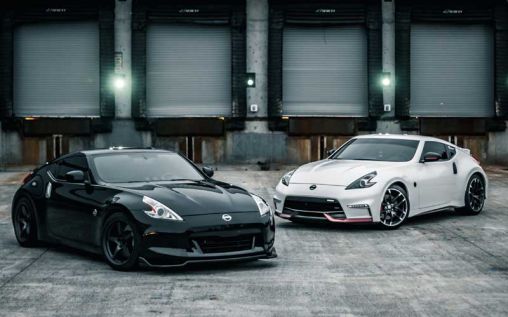 If you're reading this, chances are you're an enthusiast just like us or just starting to explore the ways of a true car head.
Whether you're that guy who has upgraded your ride with a number of kits, shiny new rims, and louder exhaust, or just a neophyte in the game, this piece is for you. In this article, we'll teach you how to properly select the perfect body kit for your car.
For the newbies, a body kit is what you call the replacement for the stock component of your car. These body kits include the front and rear bumpers, side skirts, roof scoops and spoilers, etc.
Our friends at AusBody Works are kind enough to put their two cents in to help you select the right body kit for your ride. So before purchasing that kit, make sure to consider these things first:
Body Kits Vary Depending On The Material
There are four types of materials that are usually used in producing automotive body kits: fibreglass, polyurethane, carbon fibre, and composite. When upgrading your ride with a body kit: it's only natural to know these materials so you'll know what will suit your car best.
Fibreglass is one of the most common options for enthusiasts because it's cheaper. It's also lightweight so you don't have to worry if it'll slow your car down. In addition, it also has very good resistance to heat unlike other materials.
On the downside, fibreglass is quite difficult to install because of its rigidity. One wrong move in installation and the piece will easily break.
Polyurethane on the other hand is a lot more flexible than fiberglass, making it easier to install and maintain. Unfortunately, this material is heavier than other materials and it might affect your speed. It's also sensitive to heat and it has a tendency to warp when exposed to extreme temperatures.
In addition, it comes with a heftier price tag than fibreglass.
Carbon fibre is arguably the most sought-after material of choice for showroom cars and performance cars that are used in racing and other motorsports. Its durable and lightweight qualities prove to be the superior among other materials.
And last but not the least, composite materials. As the name suggests, it's produced by combining different compounds and some of the materials above are mixed in the equation. However, composite materials are way pricier than fibreglass.
Don't Install On Your Own
When installing your recently bought body kits, call the experts! Don't try to do it your own, because believe it or not, there are certified body shops who can upgrade your ride professionally without getting some harm done.
Just keep in mind though, that not all shops can install every material. For example, there are car shops who specialize in fibreglass installations but are totally newbies when it comes to carbon fibre or polyurethane. And it's okay. Just make sure that before you bring your car and body kit to the shop, you know they're the right people.
It's also imperative that whenever you upgrade your car, you do your own research first. And we're talking about a lot. Try to pre-empt the challenges that you might face and avoid them by reading reviews and articles online about car customizations.
Body Kits Cut Deep Through Your Pocket
Needless to say, all types of customization, repair or upgrades come with a hefty price tag. While there are more affordable options in the market, those body kits can go only as far as enhancing the aesthetics of your ride. Body kits that are built to be stronger and to improve the performance of your car while giving it a sleek style, will normally cost you an arm and a leg.
But if the budget is not a problem for you, then go have that body kit delivered to your door right now. If you're still looking where to shop your body kit, AusBody Works is the place to be. Shop around for the most sought-after kits and accessories. Who knows they might even give you a sweet deal!