Posted by admin at 27 May 2015, at 16 : 51 PM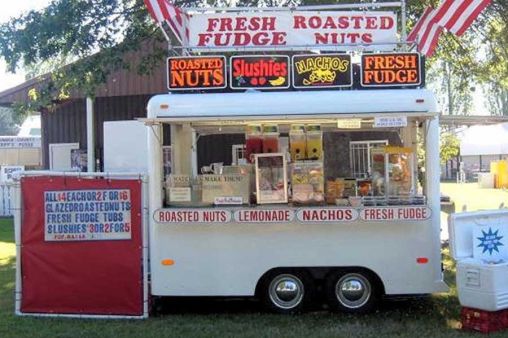 Concession trailers could be the instrument or vehicle that allows you to actually start your own business. Fairs, festivals, car shows, basically anywhere there is an event that draws a large number of people, and these people usually like to eat.
One of the first things you'll need to do is check out all of the different types of trailers that are available for concessions. These run the gamut from basic cargo trailers outfitted with flip-up awnings to custom built from the ground up commercial restaurants on wheels.
In addition to thinking about the features you need, you should also consider the most important thing – Menu! Obviously, the food items you sell will influence the cooking equipment required. The amount of equipment, fryers, griddles, drink machines, and such will determine the size trailer you need.
Besides the trailer itself, another major consideration is the towing vehicle. Traveling long distances with an under powered inadequate towing vehicle can be stressful as well as dangerous. The trailer manufactures themselves are typically experienced and one of the best sources for tow vehicle sizing.
Stop holding back on that great business idea. Go after it! You'll be happy you did.