Posted by admin at 28 September 2021, at 10 : 09 AM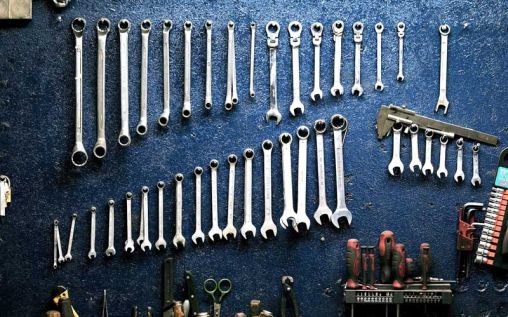 Workshops are an essential facility for the automotive industry. It's where vehicles get fixed, redesigned, and repurposed. It's also a place where new engines are tested alongside other automotive parts. Workshops can be done for private companies, or you can make it yourself in the comfort of your garage. However, it's essential to note that automotive workshops produce a lot of waste harmful to the environment.
Americans are becoming more eco-friendly. It's estimated that 77% of Americans want a more sustainable and eco-friendly approach to the services they use every day. However, not appealing to the masses can affect the overall revenue of your workshop, and it'll make you look bad. This will put your business into stagnancy.
Millions of companies worldwide are shifting their approach, and it's time you do too. Here are some ways you can transition to an eco-friendly workshop.
Cleaning Up
Cleaning after your mess can already create a significant impact on the environment and your health. All sorts of oil spill into workshop floors, and these fluids can be dangerous to the surrounding wildlife if not disposed of properly. Unfortunately, most workshops still fall into the unhealthy habit of mopping the spill and draining the mop into any drain they find. This doesn't seem right.
Most of the oil we have in the automotive business isn't eco-friendly, simply because we have not found any alternatives to them yet. To avoid contaminating your city's water supply, experts suggest workshops using an oil-water separator, also known as a coalescing plate separator. This particular contraption removes all sorts of oil, may it be grease or machine oil. The separator can then place the contaminants into the necessary pipes to avoid water contamination.
We already know the damages that oil can do to marine life and into our seas and ocean. So let's change this by starting in our workshops.
Store Workshop Items Appropriately
As stated earlier, some of the items we use in our workshops can be hazardous to the environment, and we want to avoid spillage as much as possible. This also means storing the same items appropriately.
Excellent and safe places to store your workshop items are in a room that isn't in direct contact form sunlight (some of the workshop items are flammable) where nobody passes through all the time. Other locations can be in a tool cabinet. It's crucial that you don't leave any of your oils lying around where people can trip and spill them.
Remember that a singular spill can already contaminate any body of water.
Use Renewable Energy (If You Can)
Renewable energy is getting much cheaper when you compare it to non-renewable ones. Solar energy is much cheaper than fossil fuels now and can supply your workshop with the same amount of energy. However, the cost comes in purchasing the panels and the installation behind them.
Some automotive workshops are now utilizing solar energy to power their equipment and machinery, such as hydraulic lifts, power drills, and more. These workshops are saving money in the process despite solar panels and their installation costing them thousands of dollars. You should consider this transition if you want your workshop to be eco-friendly.
It's estimated that you can get your money back from solar panels five years down the line. After that, you're saving your business an average of a thousand dollars every month. That's a staggering amount of savings if you think about it, and that should incentivize you enough to invest in solar energy.
Recycle
Lastly, it would be best if you made your workshop as sustainable as possible by recycling.
Workshops use a lot of recyclable items every year. Oil containers are made out of recyclable materials such as steel and plastic. You can fashion these things to a tool shed, given that you have a lot of them lying around. There are many creative ways to recycle items in your shop. However, if you don't think you have the time for it, then consider segregating your trash properly.
The simple act of trash segregation can come a long way in recycling all sorts of waste. It will also help your local recycling center a lot because it will save them the time and effort to segregate your waste. So make sure you do them a solid by segregating your waste before dropping them off the center.
As workshop owners, we like to fix things. We want to get vehicles moving again and restore old ones that no longer function. However, the environment needs some fixing as well. It's estimated that we only have seven to nine years left before climate change damage becomes irreversible. Now, it's an excellent time to make that difference.