Posted by admin at 9 August 2019, at 14 : 54 PM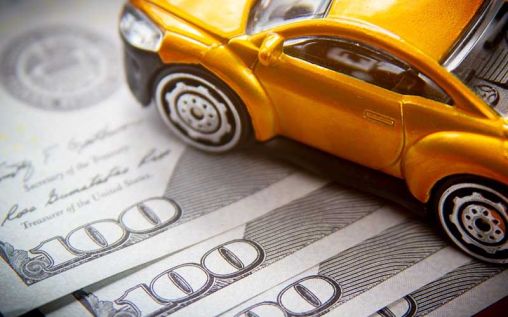 Whether you are starting to drive again or you are on the road for the first time in your life, the idea of picking the best insurance policy can be very dull, to say the least. Arguably, you just want to get the cheapest one, get it out of the way, and hit the road! In terms of the policies that are out there, it all depends on the sort of driver that you are. And you might have some basic knowledge, or you just think that you need a little bit of insurance just to cover the major problems. But it's about knowing the types or relevant components of an auto insurance policy. So let's provide you with the important ones.
Uninsured/Underinsured Motorist Insurance
In many US states, driving without insurance results in a very low penalty, unless you have an accident. As a result, so many drivers decide to risk it and not bother paying high insurance premiums. But if you need to protect yourself from another driver that doesn't have insurance, this policy is vital. This policy covers you, whether you are driving or walking. Protecting you against accidents with uninsured motorists means that if you end up with an injury, the insurance company will pay the medical bills.
Liability Insurance
Compulsory in most states, it's also known as Casualty insurance. This includes body injury liability and property injury liability. There are minimum levels of liability insurance set in most USstates, but they can be inadequate. The state sets a responsibility limits for a single person, and therefore, the excess is determined. For you, if your liability after an accident is more than your insurance coverage, then you are liable to pay damages with personal assets as well, unless you are bankrupt.
PIP Medical Expenses Insurance
PIP, or Personal Injury Protection, is cover for medical expenses. This is one of the cheaper sorts of car insurance. If anybody is injured while traveling in your car, this covers their medical expenses. You can choose to upgrade your policy for it to cover your medical bills if you are in someone else's car, or even if you are hit by a vehicle while out walking. This is optional, but the PIP part of insurance is required under 25 states. If you get involved in an accident, you can claim from your insurance company for the injuries instead of going to court. Depending on the state, PIP insurance covers orderly injury only. You also need to check, if you are travelling to another state, that the insurance will cover you. Other states have no-fault laws, but many insurance companies will extend their policies to cover this.
Collision Insurance
As you would think, this covers damage caused to your car from a collision. The insurance covers you regardless of the responsible party. This cover has an excess, and when you are looking at reducing your premium, you should think of higher excess. Naturally, if you are a safer driver, it makes sense to have a higher excess, but if you choose this option, you never know who is out there. The way the insurance is designed means that it can help pay for repairs to the vehicle, or a payment of the cash value of the car will be made, but this is only if the vehicle is beyond repair. It isn't necessary to have this insurance, but it depends on how old your car is, and your current coverage.
Loan/Lease Payoff
Also known as gap coverage, this is a protection for car buyers based on trends in the market. During the 1980s, the price of cars were going through the roof, and the popularity of leasing vehicles resulted in this creation. When a car is purchased, there is a time period where the amount owed on the car loan is more than the value. Also known as negative equity, this is partly due to the depreciation in value that follows a car purchase. The big risk at this point is if the automobile is beyond repair, the driver can still owe lots of money on the loan of the vehicle. It sounds like a good idea, and it is offered at auto dealerships as an add-on to the cover. But it's worth bearing in mind that it doesn't pay the full value of the loan. As a result, you may still owe money despite having purchased this insurance.
Comprehensive Insurance
The most common. This helps cover the loss of an automobile that is not resulting from a collision with another vehicle. Theft, collisions with animals, fire, as well as accidental glass breakage, are a few that form part of this cover. The excess is usually lower than collision cover, meaning this is a good alternative. But what you can do is cover comprehensive insurance with collision insurance to form what is called "full coverage." But at this point, when looking for full coverage, there are optional amounts of each aspect, so you have to have a sharp eye. Otherwise you might be underinsured.
Miscellaneous Extra Insurance
This usually comprises of a rental car if your vehicle is being repaired due to accidental breakdown. This can include roadside assistance coverage, also known as towing vehicle coverage, is considered as a result of flat tires or breakdowns. But insurance companies tend to only pay for the cost of a tow when it's resulting from an accident covered by the car's insurance policy.
Insurance is a complicated thing, and we need to know, depending on our lifestyle and driving habits, which ones are best for us. If you are on the road a lot, naturally you are running the risk of more accidents, as such, collision insurance or liability insurance will help. But it's always worth getting in contact with insurance companies to get a good idea of what is suitable for you. In addition to this, when looking for cheap insurance policies, consider what price comparison sites are out there. Because car insurance is such a complicated thing and results in numerous moving parts, it can be almost as complicated as what's under the hood of your vehicle! Consider this a starting point before you get on the road.