Posted by admin at 23 March 2019, at 23 : 30 PM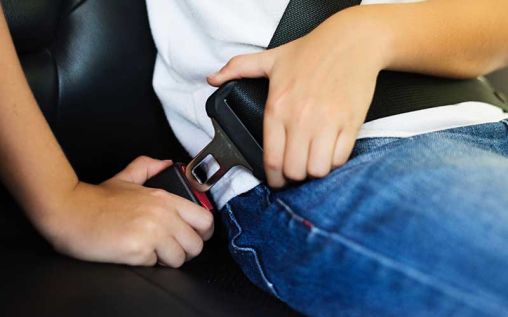 While children ask the dreaded question, 'are we nearly there yet?' an average of three times throughout a long car journey, the good news is that 44 per cent of kids will sleep and give their parents a welcomed break. While hitting the open road can have its challenges, being organised and planning ahead can elevate any stress and take the trauma out of traveling with kids in tow. To ensure your family road trip will go as smoothly as possible and to limit the squabbles and moaning from being cooped up in a car for long periods, here's some advice to help you along the way.
Packing up to go
Whether you decide to go in your own vehicle or hire a car, packing for a trip with everyone's luggage, a whole load of snacks, toys and other distractions doesn't have to be a headache. You're likely to be spending a great deal of time being in the car so make sure everyone is comfortable and having a large trunk is essential to maximise space. Renting a car can sometimes be a better option instead of using up the wear and tear on your own vehicle but make sure you do your research to find a car that is well-suited to your family needs. If you do take your own car, make sure it is serviced beforehand to reduce the risk of it breaking down and buy any Automotive Stuff Parts that you might need well in advance. Have routes mapped out so you know exactly where you're going and when possible, plan to do the driving in the dark so the kids can nap in the back.
Plan a trip together
From the moment you decide to take a family road trip to when you get back home, include your kids in the planning as much as possible. Once you have decided on the where you want to go and how far you will be travelling, get their opinions on where and what they would like to stop and see on the route. Think about activities as a family that will appeal to all your children's ages and plan in advance so you can take advantage of deals and discounts that may be on offer.
Staying entertained
Being in the car as a family is an opportunity to spend quality time together away from the usual day to day stresses. In addition to preparing games and ideas for occupying the children while in the car, share stories of your own travel experiences or tell them stories about a particular local area. You could prepare a 'bingo card' – when the children see something, for example, a stop sign, or a motorbike, they cross off the box. The first one to complete their card is the winner! If you don't want your children to be plugged into electronic devices for the journey, choose audiobooks for their entertainment instead which can easily be a lengthy distraction from a boring stretch of the road.
Taking a family road trip is likely to create memories that will last a lifetime and an adventure your children will always remember. Who knows, it might even become a family tradition for vacations to come.