Posted by admin at 14 May 2021, at 08 : 04 AM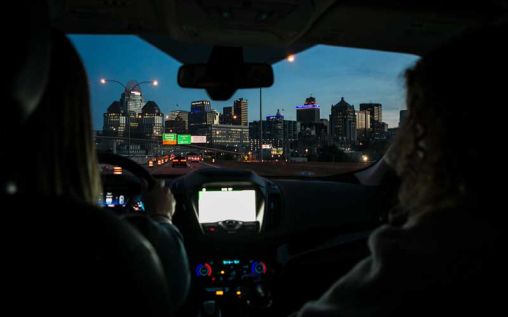 While no one particularly likes paying for auto insurance, it is a necessity. Not only is the coverage required by law but it also serves to protect car owners, as well as other drivers, property, and pedestrians in the event of an accident. The good news is that finding the right policy for your specific needs is not as hard as you might expect.
The below information will make it easier for you to compare car insurance quotes, which will help you secure excellent coverage and affordable premiums.
Understand the Types of Coverage
One of the first things you should do is educate yourself about the different types of coverage available. Since every driver has different needs, this is an important step.
Liability – To drive a vehicle in the United States, all drivers must have at a minimum, liability insurance. Although this will not cover damages to your car, it does cover damages for both personal injury and property for another party if you were the at-fault person in an accident.
Comprehensive – This insurance provides protection, for not only your vehicle if damaged in a collision, but also for vandalism, impact with animals, and some weather events.
Collision – This coverage takes care of damage to your vehicle when involved in an accident with another driver. If you do have an accident it's important to report it straight away to your insurance company. If you are involved in an accident make sure you visit Accident.com to find out how to claim.
Uninsured/Underinsured Motorist – These similar policies give you peace of mind if an uninsured or inadequately insured driver hits your vehicle. Although you can purchase each policy separately, many insurance providers combine them.
Additional Policies – Several other types of policies exist, including Gap, Towing and Labor, Rental Reimbursement, Personal Injury Protection, Medical Payments, and even Classic Car.
Consider the Make, Model, and Year Vehicle You Drive
These specifications are important factors when choosing the right auto insurance policy for you. If you drive an older car, perhaps one with high mileage and some damage, and you do not owe any money on it, you probably want to go with liability. With the low value of the car, paying a higher premium for Comprehensive or Collision does not make sense. Note that if you cause an accident, this policy does not cover your vehicle; however, it will cover the car of the driver you hit.
In comparison, if you drive a newer vehicle, with or without a loan attached, you want the best coverage possible. Even if you have to pay a higher premium, it is worth it. So, as you search for insurance, factor in your vehicle's value.
Look at Deductibles
Every policy has a deductible. If you ever file a claim with the insurance company, this is the amount you must pay for the policy to kick in. If you get into an accident, an insurance provider typically sends a check to either the body shop doing the repairs or to you. Either way, the amount received is minus the deductible. For example, if you have $2,500 worth of damage to your vehicle and the deductible on your policy is $500, the body shop or you get a check for $2,000.
Keep in mind that the higher the deductible, the lower the premium. In other words, if you have a $1,000 deductible, the amount you pay for auto insurance goes down. However, if you have a $500 deductible, you will likely pay more for the premium. Only you can decide which option you feel most comfortable with.
Search for Discounts
Just about every auto insurance company offers discounts. Individually, you might not think they matter, but they quickly add up to a substantial reduction in premiums when you take advantage of multiple discounts. Some of the most common automobile insurance discounts available include:
* Good driver
* Accident-free
* Low yearly mileage
* Excellent credit rating
* Defensive driving
* Vehicle safety and anti-theft devices
* Good student
* Away-from-home student
* Professional and academic organization
* Membership
* Senior driver
* Military and federal employee
* Bundling (this entails having the same insurance company provide your home or renter's insurance, car insurance, boat or RV insurance, business insurance, etc.)
The Bottom Line
You must have insurance to drive, period. However, the coverage you select depends on many different things, as indicated. To find a policy that fits your needs and budget, always compare car insurance options. Since this is so important, you can find several reputable sites online that provide this service at no charge.
One other thing to remember is that if you know of a good insurance provider, perhaps a company recommended by a close friend or family member, you can always talk to an agent. That way, you can get answers to all your questions, which will further help you find the right automobile policy.