Posted by admin at 15 September 2014, at 09 : 51 AM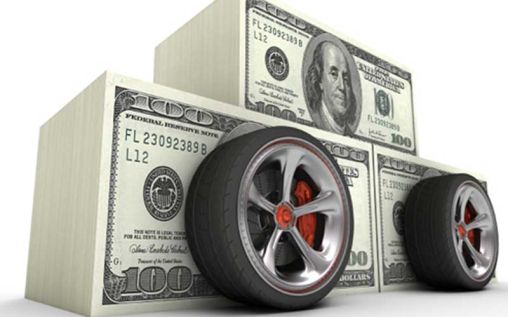 If you want to save some money on taxes, planning buying a new car and also want to save some money on gas, well, buying a Hybrid car will satisfy all of your needs.
Here is some information to assist you in gaining knowledge regarding the Tax incentives that you might be eligible for.
The list of Hybrid Car Federal Tax Incentives 2014
Electric

vehicles ($7,500 for each):
BMW i3
BYD e6
Fiat 500e
Ford Focus EV
Chevrolet Spark EV
Mitsubishi I-MiEV
Nissan Leaf
Smart Fortwo
Tesla Model S
Plug-in

Hybrid

s:
BMW i3 REX ($7,500)
Ford C-Max Energi ($4,007)
Ford Fusion Energi ($4,007)
Cadillac ELR ($7,500)
Chevrolet Volt ($7,500)
Honda Accord Plug-In Hybrid ($3,626)
Porsche Panamera S E-Hybrid ($4,751.80)
Porsche 918 Spyder ($3,667)
Toyota Prius Plug-In Hybrid ($2,500)
Local/ state Tax incentives
The local and state Tax incentives may vary depending upon the states and region. Some of the states that provide tax incentives are:
1) California 8) MaryLand 15) Washington
2) Colorado 9) New Mexico
3) Connecticut 10) New york
4) Florida 11) Oregon
5) Georgia 12) Pennsylvania
6) Illinois 13) Utah
7) Maine 14) Virginia
Some of the available local tax incentives include:
1) Hybrid Car owners are exempt of local parking fees if they buy the hybrid cars at the local dealers.
2) Some states offer a tax credit on certain models of hybrid cars and vehicles.
3) Some states such as Arizona, California, and Virginia etc have requested for federal approval to allow hybrid gas-electric cars to go in the rush hour HOV (high occupancy vehicle) lanes.
4) In California for vehicles running on 100% gas free methods some of the tolls are waived.
5) There are several tax credits and incentives in operating a hybrid car/automobile. Please visit the tax web sites of your concerned state or visit your accountant for getting tax deductions.
Hybrid Car Federal Tax Incentives list may change for the next year and probably will. Less and less hybrid cars qualify for tax credits each year.