Posted by admin at 27 December 2019, at 11 : 20 AM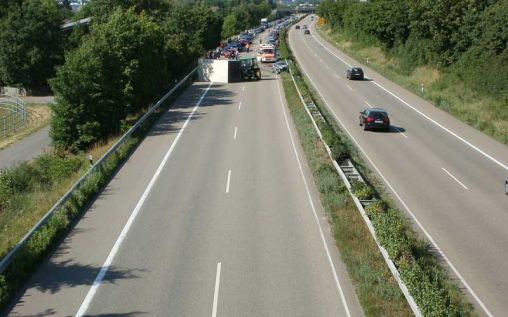 No one ever plans on being in a car accident. And yet this is a fate that befalls tens of thousands of Americans every year. It is therefore vital that every driver knows what it is that they need to do if they do find themselves involved in a car accident.
Always Stop at the Scene
After any car accident, even a relatively minor one, it is vital that you stop at the scene and assess the situation properly. If the crash has occurred somewhere where stopping your vehicle would be dangerous, you should keep driving until you find somewhere more suitable.
If you have to leave your vehicle then it is important to ensure that you are somewhere safe before you do so. You do not want to step out of your vehicle only to find yourself in the middle of a busy highway.
Check for Injuries
After any car accident, you should ensure that everyone involved is physically safe. Even relatively minor accidents can lead to serious physical injuries, and not all injuries have external signs. For example, many car crash injuries lead to internal bleeding, which can be fatal if not detected and treated.
If anyone has suffered any kind of head injury then it is vital that they are checked out by a medical professional. Head injuries can have hidden effects such as a concussion, and it is important that any potential complications are detected early.
Document the Scene
Keeping an accurate record of the crash scene will prove very useful if you intend to pursue a claim for compensation. If the car accident you have been involved in was not your fault, you may be able to make a claim and earn some compensation for your troubles.
Documenting the scene accurately will also prove useful when you are dealing with your insurance company. If you are able to prove the exact circumstances of the crash, it will be very difficult for them to deny you a payout.
Consider Whether to Pursue a Compensation Claim
If you are involved in a car accident that isn't your fault, you may be able to make a claim for compensation. We already talked about documenting the scene; if you do end up speaking with a car accident attorney then the more evidence you have to show them, the better. You will need to contact a car accident lawyer and explain the circumstances of your accident with them.
A car accident lawyer will be able to tell you whether you have a valid case or not, as well as what you can expect from any proceedings that follow. Consulting with an attorney who specializes in car accidents is the first step towards making any claim for compensation following a car accident.
If you do find yourself in a car accident, don't panic. As long as you keep your wits about you and follow the advice outlined above, you should be well prepared for any car accident.