Posted by admin at 8 March 2017, at 13 : 03 PM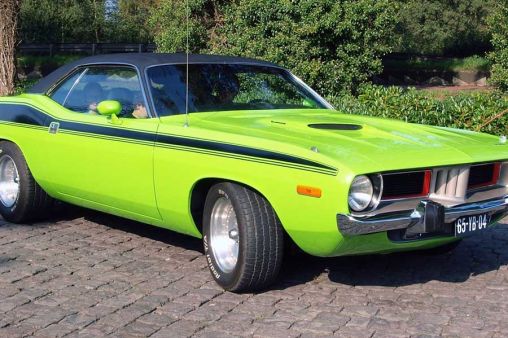 A muscle car is only as good as its owner. What we mean by this is that you can have the best muscle car, but if you don't look after it, it won't look it or feel like it on the road. You need to make sure that you are keeping it safe when it's not in use and taking care when it is. Otherwise, your muscle car will end up being as worthless and as useful as scrap metal.
Away At Night
In the evenings, you should make sure that your muscle car is tucked away safe and sound in a garage. If you don't do this, you're going to be exposing it to all kinds of nasty elements including wind, rain, and sleet. The Wind can damage the paintwork or a car and blow dirt into the engine. You also want to watch out for rain. If your car gets wet, you might have to deal with rust. When this happens, it can lead to an expensive repair and a lot of maintenance work.
If you don't have a garage, you at least should look into getting a cover for your muscle car. This won't give it full protection but, it will keep it away from the worst of the weather.
Check, Check, Check
A muscle car isn't quite the same as your typical mechanical beast. The engines are a little different, and the way the car is made is quite unique. As such, you need to make sure that you're getting your car regularly checked out by a pro. When you use a mechanic service, make sure that they do have some experience with muscle cars. You don't want someone poking around underneath the hood who doesn't know the difference between a Lexus and a Mustang. If that happens, you might be charged an arm and a leg for a service that you could have completed to a high quality in your garage.
Keep It Clean, It'll Stay Mean
Some people might consider this a basic piece of car maintenance, but for a muscle car, it's particularly important. If you keep the car clean, you can avoid the buildup of grime and dirt. Left alone this can damage the paintwork and even the body of a muscle car. You might also find the grime and dirt stops the car from performing as it should. Dirty vehicles often don't start as well and will be let down in the handling area.
To protect the car, you can think about adding some wax to the surface of the vehicle. This will make the car look shiny and keep it free of any issues at all.
Keep It Running
Finally, we know you want your car to stay looking brand new, but that doesn't mean you shouldn't drive it. If you don't drive a muscle car, you are increasing the chance of corrosion and other damage to the vehicle. As they say, a rolling stone gathers no moss so do take it out for a spin on more than the odd occasion.