Posted by admin at 13 December 2022, at 06 : 44 AM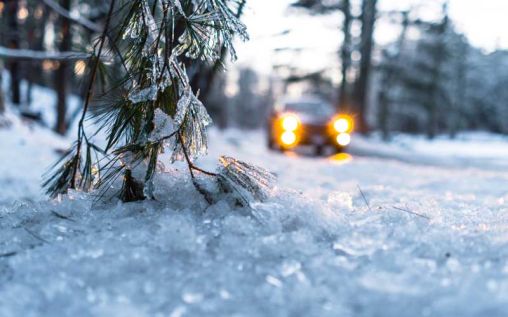 Make sure your car is ready for anything the winter can throw at you with a professional winter service, some winter tires, and an emergency kit in the vehicle. It's also a sensible idea to have a number of recovery services in case you break down and need to be transported to a garage.
Winter Service
The first thing you need to do for winter is to have your car serviced. A winter service ensures that your brakes are working properly and the fluid levels in your car are topped up with anti-freeze, so they work when they need to. A service also checks on the condition of the tires.
Have your winter service taken care of as soon as possible for safety on the road. You can never tell when the freezing weather will arrive, but it can happen overnight, and you need to be ready. Shop around; some garages offer a winter health check for your car at a discounted.
Battery Check
The battery has a tendency to go flat in the winter, causing the car to be difficult to start in the morning. If your battery is between three and five years old, there's a good chance it needs to be replaced; you can test the battery using an amp meter or ask the garage service for details.
Replacing an older battery before the cold weather is usually a sensible idea; it ensures that you don't run into difficulties in the morning or get stuck at the traffic lights during rush hour traffic. It's also a sensible idea to carry some jump leads with you to prevent you from getting stranded.
Tire Check
One of the most important features of the winter car checkup is the tires because without the correct tires on the car, you can easily skid on black ice or cause an accident with a faulty braking system. Most car owners have two sets of tires that they swap out on a seasonal basis.
Winter tires tend to be chunkier with better road grip; they are also modified for icy conditions providing more traction and purchase. Talk to your local mechanic about your winter tire options this season. In the event of a road incident, contact Car Accident Lawyers to make a new claim.
Lights Check
The road conditions in winter can be treacherous, and there is no telling what weather you are going to encounter. Chances are high for snow and ice, but you might also have to contend with water on the roads and foggy conditions. As part of your checkup, ensure you check the lights.
Checking the lights seems like a straightforward task, but you need someone to help, especially with the rear lights and the brake lights. If you don't know how to check the light professionally, let a qualified mechanic do it for you. The light needs to be replaced, and the lenses cleaned.
Emergency Kit
Don't be left stranded this winter; make sure you have an emergency kit in your vehicle at all times. An emergency kit should include an ice scraper, some deicer, a shovel, some jump leads, an in-phone charger, and some warm blankets in the event you have to wait for a rescue truck.