Posted by admin at 5 December 2017, at 00 : 42 AM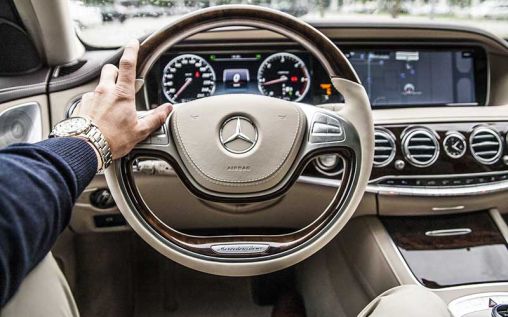 We all could do with a side hustle from time to time. When your main source of income just isn't bringing in the dough we need, we have to turn to other means of making the money we need to live. So that means we can use daily activities for a service customers can pay for; if we do it for free already, we might as well make a quick buck or two! So if you're a driver, use this to your advantage! There's plenty of opportunity to make money off of a vehicle, if you own one. Here's some ideas if you're strapped for cash and one of your greatest assets is the automobile you drive.
Join a Local Business
If you have a driving license and you're legally allowed to use it, you could be an indispensable part of business that many people can use. If a company is on the lookout for someone 'with their own transport' in their job description, contact them about this and negotiate with them for use of your time and vehicle.
This is because we often don't have time to work a part time job on top of what we already do, so if there's a chance to make some serious money in a serious position, go for it and see what you can get.
Head to a Yard Sale or Fair
If you have a van, you have your own mini store to operate out of. Once again, use the space and storage capability to your own advantage and pack up some things you need to shift out of your own house and take them along to a sale as a vendor.
This is a good way to contact customers one on one and get them interested in any other services you want to offer, plus it's good fun to haggle prices! Plus, if you can finally get rid of unwanted items you've been meaning to sell for a long time, you can feel incredibly productive with your own business venture.
Use Your Van for its Original Purpose
Vans are fast moving vehicles that have a large amount of storage capacity on top of that. The means you can hire yourself out easily for transportation needs, as people like to use private services like that of a local van when they're moving house, sending parcels, setting up events, or if they simply need a lift from time to time. So if you market yourself as 'wheels for hire', plenty of people will want and need your services.
Pack in boxes safely or pop some van shelving in the back of your vehicle and transport items big and small alike. You can make upwards of about $50 an hour from this kind of business, and it can be done whenever you're free. Have a schedule that works for you!
Cars are incredibly useful to own, and can be even more useful to know how to use; the money can often make itself!