Posted by admin at 30 December 2019, at 11 : 33 AM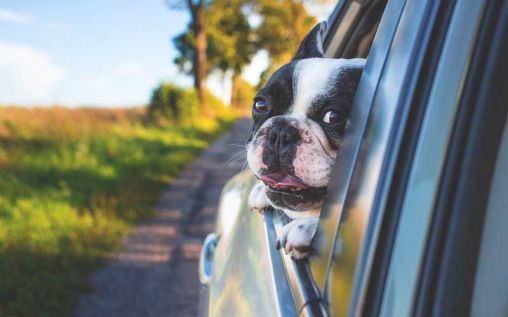 There is no denying that some of us have different approaches and priorities when it comes to our cars. For some, your car is a luxury. An item that you have saved up for and are proud of. For others, it is an essential tool for things like farming, or your ideal companion for weekends off reading or camping with the family. Whatever it is you use your car, there is often one thing that we all have in common. The need to protect and ensure that the vehicle is durable for the activity that we have planned. So how can you cover your car for different eventualities? Here are some of the things to think about.
Lining the boot
One of the first things to think about would be the boot area. For many people, the boot is the place that takes up the most action. Such as dirty and muddy equipment, or being the necessary cargo area for animals, be that your pets or for farming. Most cars are lined with an interior carpet, but over time this can get damaged. So you may want to consider other ways to protect it. This might be things like having your ute lined with LINE-X for some added protection. Often surfaces like that can be wiped clean and are far more durable to withstand heavy use. For some, this can be a great way to help protect parts of the interior of your vehicle.
Mud flaps
Many of us will drive our vehicles in places that are muddy. If you live in a rural place, or work on a farm, for example, this might be a family occurrence. But for the vast majority of people, even driving your vehicle during the winter months means that mud and dirt becomes a problem for your paintwork. So the addition of mudflaps to the wheel arches of your car can help to avoid the mud and dirt splashing onto the bodywork of the car.
Mats inside
You may do what you can to protect the exterior, but what about the muck on your shoes? This can also be a problem, even if you are just running errands in the rain. So adding mats to the interior of your car can help. Plastic or rubber ones are far easier to clean and to help you keep your vehicle looking clean and tidy.
Paintwork protection
You can also think about adding paintwork protection. We don't realise that as we drive our vehicles on the roads, or in rural locations where the road surfaces are less desirable, stones and other things can bounce on to the paint work and cause damage. While you can't avoid major damage you can do your part to avoid long term damage of general wear and tear. Adding a paintwork protection can give the paint an extra layer of protection to help it looking pristine for longer.
Interior protection
Last of all, you can also consider an interior protection that can help to avoid water and mud soaking into your seats and carpets. Instead the liquid will bead and be able to be wiped away.
Let's hope these suggestions help you to make your car more durable.