Posted by admin at 28 November 2013, at 19 : 44 PM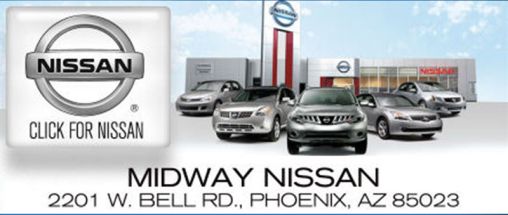 When you're making a significant purchase as big as a car, you want to be able to buy it at the best price possible. There are several ways to go about ensuring that you get value for your money. For one, you could master the art of negotiation by knowing more about the car you want to buy. For another, you could choose the ideal car from the ideal manufacturer.
But there is another approach to making sure you make the right investment. Choose the ideal auto dealer — like Midway Nissan. This auto dealer in the Durham region actually began as a small gas station back in 1965. Today, the authorized Nissan dealer serves many areas including Whitby, Port Perry, and Pickering. Its state-of-the-art 14-car showroom presents Nissan's latest models. But aside from providing top-of-the-line Nissan cars, the auto dealership also aims to help its clients make the most out of their investments through its Preferred Customer Program.
The program is designed for clients who are leasing or financing their Nissan cars. Even family members with valid driver's licenses, and residing in the same address as the primary client, will be eligible for the program. What are its benefits?
Customers who finance their Nissan cars through the dealership will get a minimum bonus rate reduction of ¼ percent and they may also be able to waive the security deposit. Customers need only to check first if the Nissan Pathfinder or Versa they're leasing or financing is part of the dealership's list of eligible models. According to the dealership, some Nissan models may even be entitled to "greater rate reduction".
The goal of the Preferred Customer Program is to pave the way for Nissan car lovers to transition to their next model, in a hassle-free and efficient manner. The auto dealer's purchase and lease programs, by the way, are offered through Nissan Canada Finance.
If you're stuck about whether you should lease or buy your Nissan Versa or Pathfinder, the auto dealer recommends that you first consider your driving needs. In doing so, you'll be able to gain all the benefits of one option over another. When you drive up to 24,000 kilometers annually, can take care of your car pretty well, and enjoy driving a different set of wheels every two to four years, then leasing might be a good choice. But if you drive more miles, tend to drive on rougher roads, and want to customize your Nissan, then buying might be a better option.