Posted by admin at 20 April 2019, at 18 : 05 PM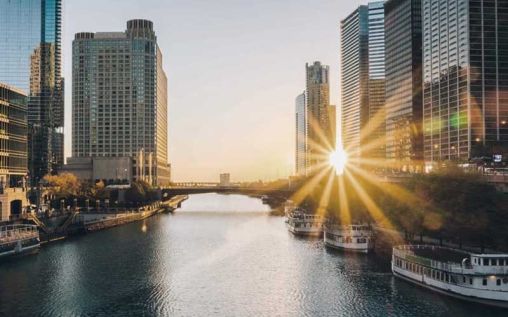 When you're moving to a new city, there's always a lot to consider. Where will you live? Where will you work? How will you get around. It's no different when you're moving to Chicago; only busier than usual.
Chicago, the Windy City, has a rich cultural landscape, set amid towering skyscrapers. It doesn't take long to fall in love with the concrete jungle, which is Chicago. There are great employment opportunities, amazing people, great food, and plenty to do and see. However, as with any other city you may be moving to, it pays you to do your research.
Our tips should help you and your Chevrolet arrive in the Windy City prepared by using some car shipping Chicago services providers.
Choose the Right Neighborhood
Chicago has seventy-seven well-defined neighborhoods. The North is Chicago's eclectic side, which is known for live jazz, boutique shopping, and Cubs games. South Chicago is home to museums, and authentic Chinese cuisine. In the West Side, you will have an opportunity to view amazing churches, monuments and murals, and enjoy ethnic restaurants. Downtown has all the top attractions, including the Bean, and the Historic Theatre District, great shopping and cocktail lounges. In all these neighborhoods your Chevrolet will be safe in your garage (you can't be too careful).
Once you've decided where you want to settle, you're in luck. Chicago typically has a great housing market, whether you're looking to buy or rent. The median home value is between $220,000 to $295,000 and renting a one-bedroom apartment is approximately $1,970, which is just over half of what you'd pay for a comparable rental in New York or Los Angeles.
Prepare for Sub Zero Winters
When winter's icy fingers linger over a nearby lake, it will chill you to the bone, so make sure you dress appropriately. You need more than just a winter hat, scarf and heavy coat. The people of Chicago know that winter requires several layers of clothing, as well as waterproof boots. Chicago is known for slippery black ice, which causes the sidewalks and roads to become icy and slick during winter. About shipping your Chevrolet there in winter under extreme weather conditions most of the car shipping Chicago companies provide snowbird car shipping.
Be sure to keep an extra pair of boots, a snow brush, shovels and jumper cables on hand to start up your Chevrolet if it's older. You will also need an umbrella, so be sure to buy one with wind vents.
The good news is that during summer, you can enjoy the many great entertainment options on offer on the city's three famous beaches, namely North Avenue Beach, Montrose Beach, and 31st Street Beach.
Decide How You Will Get Around Chicago
You're probably used to getting in your Chevrolet whenever you're headed to work or to the stores or anywhere else. This option is available in Chicago, although many people use public transportation through the Chicago Transit Authority, Uber,Lyft, and taxis, or they walk to nearby locations. They don't want to deal with lengthy rush hours and fight for parking in the busy city. Some people even ride their bikes to work. And this is why you should consider some car shipping Chicago provider to take care of your Chevrolet when first arriving.
Chicago has parallel parking, which means that you have to call dibs on a spot. People leave lawn chairs and other items in their spots, but that's not always a guarantee that it won't be taken.
Of course, there are many neighborhoods that are more car-friendly than others. It's a good idea to familiarize yourself with your neighborhood and the city as a whole before you decide to leave your Chevrolet behind. After all, you will sometimes wish to take a drive outside of the city center. If you're not up to driving all the way, you could always hire a car shipping Chicago company to do it for you.
Summary: Moving to Chicago
Whether you're headed to Chicago for a work opportunity, to be closer to family, or simply to start fresh, you will find the city offers many amazing traditions and the people love sports. These are just some of the things that make it such a great city.