Posted by admin at 2 October 2014, at 20 : 23 PM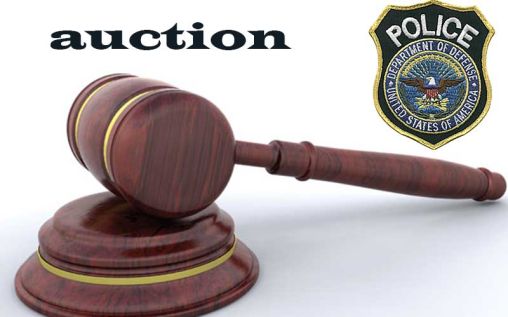 The time has come. The family is nagging you for that new car. However, finances are limited, and we know money doesn't grow on trees. This is very common, so definitely don't be embarrassed. With the economy in the state that it's in, it comes as no surprise that folks are trying to save on their purchases as much as they can.
A lot of people haven't heard of the amazing deals that you can get at a police auto auction. The question, however, still is: Are they really as good as people say they are? I'm sure by now you've heard of the big bargains you can get at a police auto auction, but perhaps you're still wondering if all of this isn't just hype..
Perhaps you can best answer this question by looking at the origin of autos sold at police auctions. All those cars have been seized (confiscated) because of an array of criminal offenses. This simply means that police departments do not have the same objectives as creditor institutions who wish to attain maximum prices at those auction events. Buyers couldn't ask for anything better than this. It's simple to see why, because you are buying something from a seller that will sell at a suitable non-market related price.
So the idea of those police auto auctions seems attractive to you. What's the next step then?
The least complicated way to start is by contacting your local police department for the information. The possibility is, of course, always there that the first person you contact won't have a clue how to direct or assist you. If lady luck is on your side, you may actually will be pointed in the right direction straight away and transferred to the relevant finance department. Don't overcomplicate things. Start simply by getting the list of dates and going to the next auction.
You also can hear of those events through flyers, newspapers, online advertising platforms, etc.
So once you know when the next event is held, you've only really done about 25% of the job. The next step is to get a list from the auctioneer of cars that the police will sell at the next event. On this list you can identify a short list of vehicles that are of interest to you.
After having obtained this list allocate your resources and time in doing the 'auction homework', i.e. vehicle inspections, market valuations, and other relevant background checks. This will really enable you to identify the autos that are worth your time to bid on, and the cars that aren't. Always remember that your actions at the auction should be dictated by the research and analysis you've done beforehand and NOT by your feelings and emotions. Follow this strategy and your next car will be purchased with much less money you've budgeted for!