Posted by admin at 24 February 2017, at 17 : 36 PM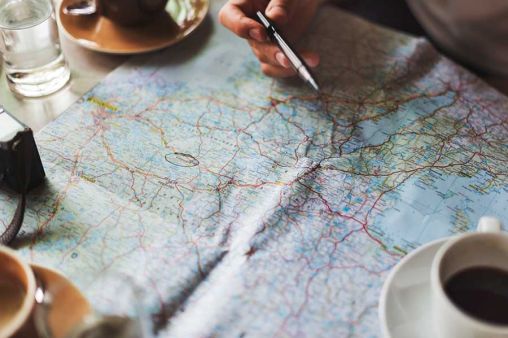 As the weather changes so to do our relationships with our cars and as the days roll out to be a little lighter and brighter, you might find yourself drifting off and imagining that ultimate road trip you have promised yourself for years. Well, don't delay it anymore. Book some time off work and start planning.
The first thing to do is plan where you are going to head. Are you staying in the country or are you going to head off somewhere more exotic and explore the roads beyond our own? If you are heading off to distant lands, then, you may consider leaving your car at home and starting on foot. There are lots of amazing adventure companies that will supply you with the car and plenty of mechanical support should anything go wrong. For a really amazing adventure you could think about a 4×4 road trip across South Africa.
If you are sticking to home soil, then, you need to start making sure your car is up for the job. Tyres are a good place to start. You are going to be covering a lot of miles, so it may be worth sticking on a fresh set of rubber then using the old set as spares, should anything happen on your trip. Of course, you don't want to be driving around with 4 tyres in the boot. So replace your spare if it isn't in good condition and, then, leave the rest at home. You could have them shipped to you if you find yourself in desperate need. Instead, pack yourself a couple of cans of tyre weld. This will save you space and help get your car to the nearest garage if you pick up a flat.
It's worth popping your auto into a garage and getting them to give her mechanics the once over. Then, asking their advice on the best tools to take with you. Depending on how far you are going, it may also be worth taking their number as most mechanics would be happy to talk you through any issues you might have once you hit the road.
Check your insurance is up to date and make sure you take the number of your auto accident attorney just so you have everything together in case of an emergency. You will also need to consider what paperwork you might need if you are heading across any borders and most importantly, check your licence hasn't or isn't about to expire. You don't want to get caught out!
Once you know where you are headed and that your car is ready for the job, you need to start planning your night stops. Are you going to stay in hotels or camp it out under the stars? We think part of the fun of a road trip is going with the flow, but get ahead of the game and work out what your options are along the way.
Then all that is left is your playlist. You can't roadtrip without a soundtrack!