Posted by admin at 6 August 2021, at 12 : 44 PM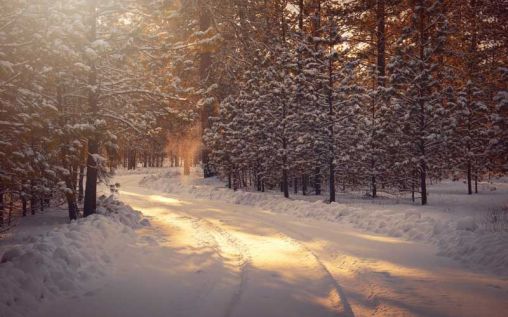 Driving in cold and wintry conditions can be present a lot of safety hazards, so making some preparations for your car is a good idea. Not only will it reduce the chances of having an accident, but can also prevent damage to your car too. No one wants to have an accident or breakdown, especially when the weather is terrible.
Here are some things you can do to get your car ready for colder weather.
Get a full service
It's good practice to get your car serviced at least once per year. It keeps everything running smoothly and can identify problems before they become major issues, which can save you a lot of money. Having one done before winter is a good idea, you don't want to be breaking down in bad weather.
The service will ensure the battery is working well and charged, the cooling system is working efficiently, and topped up with anti-freeze. They will also check the brakes to make sure they are working correctly.
Make sure you're weatherproof
You don't want rain getting into your car, so if you have any holes in the roof or bodywork, it's time to get them fixed. Check and replace any window sweeps and fix any convertible roof damage.
Adjust your tire pressure
Temperature changes can cause your tire pressure to fall, which is bad for both safety and fuel economy. Check your car's manual to find out what the optimum tire pressures are for your vehicle and get them adjusted.
Change to winter wipers
Winter wipers are thicker than usual ones, and they prevent the blades from collecting ice. As they are heavier than conventional wipers, don't forget to switch them back so you don't overload the motor that controls them.
Top up washer fluid regularly
Buy a specialist winter washer fluid and make sure you keep it topped up. Bad weather means you'll be using your wipers more often so you will use up more washer fluid than you usually do.
Pack an emergency kit
It's always common sense to have a few safety essentials in the trunk, but it's even more important in winter. The conditions make it more likely you'll break down and when the temperatures plummet, you need some essentials to keep you safe while you wait for help.
An emergency kit should include a first aid kit, warm clothing or blankets, food and drink, a torch, and a battery of wind-up chargers for your cell phone. Other things include a high visibility jacket, a foldable shovel, jump leads.
It's also a good idea to have a subscription to a roadside assistance service. That way, if you break down, they can get to you quickly.
Key points
Winter can be tough on your car and increase the chances of you having an accident. Before the weather turns, take some time to do a few key bits of preparation for your car. A little effort now will save you a lot of money later on.