Posted by admin at 3 July 2022, at 10 : 13 AM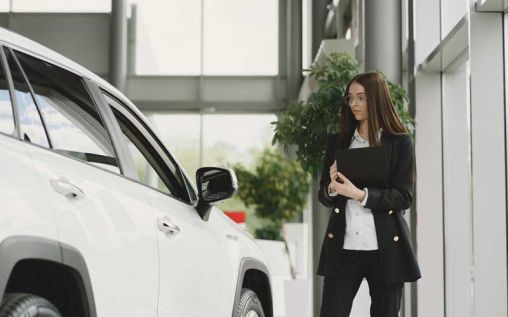 You may have a classic car that you cherish and has served you well in the past. Admittedly, classic cars are iconic, with an elegance that isn't common today. However, you may have noticed that it isn't performing as well as before or is expensive to maintain. Moreover, classic cars use old technology that may not be compatible with modern tech options. Fortunately, selling your classic car may be the best option, as you can still earn a profit. A 2021 research indicates that the US is the world's biggest market for classic cars. If you wish to sell yours, here's what to do.
Estimate your car's value
You don't want to get a bad deal, making car valuation essential. An accurate car valuation can prevent dealerships from buying your vehicle at a significantly lower price. You'll also feel more confident negotiating, as you already know how much you wish to trade. Moreover, you can quickly get the right buyer and benefit from a hassle-free transaction. Fortunately, getting your car's value isn't difficult. A classic vehicle's value is usually determined by its popularity, condition, and quality. You can consider using the NADA appraisal guide, as it is the main source of classic car valuations.
A maintenance inspection is important
Since your car's condition can affect its value, scheduling a maintenance inspection is advisable. Moreover, your buyers will feel more comfortable if they are sure they get real value for their money. Experts advise that you don't take classic cars to general mechanics for a maintenance inspection. This is because these vehicles typically have rare parts, and most mechanics may not know how to work with them. Therefore, the best option is to patronize a specialty mechanic with ample knowledge of your car model. It's also essential to take on maintenance work that wouldn't strain you financially, so keep this in mind.
Clean your car
Sometimes, thorough cleaning is all you need to bring out your car's brilliance. Indeed, a car covered in dust or a complete mess can be a major turnoff for many buyers. Moreover, a clean car makes it easier to take professional photographs that appeal to your potential buyers. Therefore, you want to clean your vehicle if you haven't already. As a tip, use sheepskin or cotton washing mitts when cleaning for the best results.
You can also consider car detailing to improve its interiors. Waxing regularly can protect the paint job from the weather, so feel free to consider this. You can invest in car storage options to further protect your car's appearance. Consequently, familiarize yourself with the car storage cost to budget effectively.
Advertise your car properly
Classic cars appeal to a particular group, and investing in general advertisement strategies may be ineffective. Therefore, connecting with national and local classic car enthusiasts will help you secure a buyer quickly. You can also consider online advertising for efficient results. You can use a classic car listing service and create a detailed vehicle description. You can also share your car listings on your social media platforms, so keep this in mind.