Posted by admin at 6 June 2018, at 16 : 55 PM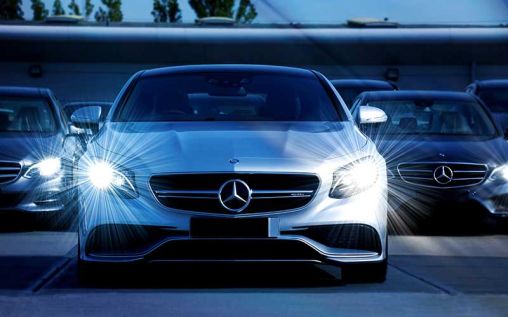 If you have decided that you want to sell your vehicle, it is not as simple as merely putting an advert on the Internet and waiting for some interest. You need to make sure that your car is ready and that you have everything in order for a successful and profitable sale. If you have never sold a car before or you feel like you missed out on a good deal last time, you may be feeling a little overwhelmed and wondering where to begin. There is no need to worry, though. Simply read on to discover the steps you need to take when selling your car.
Get a bill of sale – When it comes to selling a vehicle, the legalities can differ from state to state, which does make matters a little bit confusing. A bill of sale is not needed by all states in order to transfer the ownership, by law, of your vehicle. However, it is required in some states. Not only this, but it makes the sale explicit because it provides identification for the vehicle you are selling, the price it is being sold at, and the conditions that are attached to the sale. Therefore, you can save yourself a lot of hassle down the line by getting a bill of sale, no matter what state you are based in.
Be honest about your vehicle – While it can be very tempting to make your vehicle out to be a lot better than it is, this is only going to come back to haunt you when the prospective buyer finds out. Not only this, but you are going to waste your time because people will come to see your car expecting one thing and then they will be disappointed when they are faced with something else. You need to be brutally honest about your car and the condition that it is in. Make sure you include all of the following details: your state of negotiation, price, any new parts you have installed, any positive qualities that are unique to your car, any failed parts, any major damage, the number of miles that have been done, the transmission type, and the type and size of the engine. If you try to disclose the truth and the buyer spots damage themselves, for example, weak A/C or rust, then they are going to immediately lose their trust in you and it will be incredibly difficult to close the sale.
Freshen up your vehicle – You need to make sure that your vehicle looks and smells nice whenever someone comes to see it. This is why you need to clean every corner of your car. A Yankee Candle car air freshener wouldn't hurt either. After all, you want to create a good impression. You want to let the prospective buyer know that you have taken care of your vehicle, and little touches like this can make all of the difference.
Tell your friends that you are planning to sell your car – it is also a good idea to tell your friends, family members, and co-workers that you are selling your car. You will be surprised by how many people end up selling their vehicle to someone they know. This makes the process a lot easier and more straightforward, so this is definitely a wise place to start when selling your vehicle.
Get someone to proofread your advert – When you are putting together an online listing or any other type of ad for your car, you need to do so with care. You need to make sure the advert contains all of the details that are needed, as mentioned in a former point. In addition to this, you also need to make sure the ad is engaging and interesting to read. Bullet points come in useful because they enable the reader to digest all of the important details with ease. It is also a good idea to naturally include keywords into your content so that you can rank highly on Google and increase your chances of a quick sale. Once you have done this, though, do not merely post the advert. You need to proofread it, and you need to get someone else to do the same thing too. The last thing you want is an advert that is littered with spelling mistakes. It does not look very professional!
Take great photographs – You wouldn't try to sell your home without taking a variety of different photos that show off all of the rooms in the best light, would you? So, why should your car be any different? You need to take great photographs if you are going to increase your chances of selling your car quickly and for the price that you are expecting. Make sure you take photographs of the exterior and the interior, and from different angles. You want people to have a true reflection of your car. Again, this ensures that you are only going to get visitors that are generally interested in the car you have for sale, so there are not any time wasters.
Do your research – Another critical step is to do your research. You need to look online to see what cars are going like in terms of pricing. Look for vehicles that are a similar age to yours and in the same condition. You need to know how much you should price your car at. If you price it too high, you are going to struggle to sell your vehicle. If you price it too low, you are going to miss out on extra profit. In order to demand the price you want, you may want to consider whether there are any ways you could sweeten the deal for the buyer so you can come in with a middle range price rather than one of the lower rates?
Get it inspected – Last but not least, it is a good idea to get your vehicle inspected. After all, it is better that you find out whether there are any issues with your vehicle, rather than someone else finding out before you. Any small faults can be picked up on dealt with before they become a bigger issue and drive down the vehicle or result in you having a big dispute on your hands with the buyer.
So there you have it: the key steps you need to take if you are planning to sell your vehicle. No matter whether you are looking to sell a Ford or a Ferrari, make sure you follow the steps that have been presented above so you can enjoy a profitable and quick sale. While you may be in a hurry to get your car off your hands and money in your back pocket, the last thing you want to do is make a mistake that could come back to haunt you! This is why a careful and considered selling process is a necessity.