Posted by admin at 3 April 2017, at 10 : 35 AM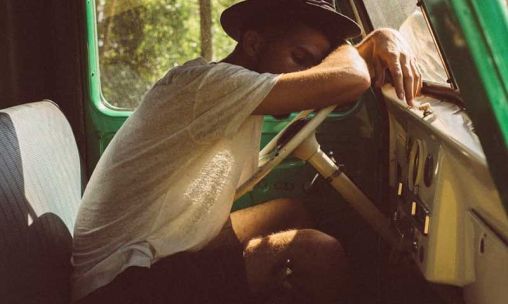 Motoring accidents are common, and it's not unlikely for the average driver to be in one at least once in their life. We all pray that when that time comes, it's nothing serious, and we can get away with a scratch and keep our lives intact, but there is always lasting damage that won't show on the surface. For instance, psychological damage and stress are some of the leading problems with people who experience a car crash. The damage can be so severe that it might convince you to never drive again, or you might even be afraid to walk out onto the street without sticking close to the pavement.
In order to deal with these psychological problems, we've compiled some helpful advice to help you through the ordeal. Whether it happens in the future or you're going through the aftermath of a car crash now, hopefully it will give you the help you need to get through the situation.
Practice your routine
Be it contacting the local authorities or exchanging information, make sure you know what to do after an accident. There are basics, such as not driving away, making sure everyone's in good shape and calling an ambulance for anyone who's seriously injured. There are also specific situations you could get into, such as calling for police because the offender did a hit and run, but generally speaking, you should always have a routine ready. Practice what you'll do, make sure you have the right tools to help people, and ensure your documents are always present in your vehicle.
By having a plan, you'll be mentally prepared to deal with the situation when it happens, giving you more time to think and less time to stress over your next action.
Get the correct help
At times, your physical and mental issues that follow after an accident can be mitigated with proper help. For instance, injuries may not be apparent on the surface but sores and pains might pop up a day or so after the accident happens. Psychological issues such as stress can also be handled with an advisor or a consultant that will relax you and help you find the source of your stress.
Be it contacting a doctor, speaking with friends or even having a chat with your insurance company to ensure you'll get compensation, you never want to remain quiet about your accident. Just don't go around showing it off on social media and attracting unwanted attention, make sure the help is professional and will actually help you improve your situation.
Take time off work
The last thing you want is to be burdened with a heavy workload the day after you experience a crash. Speak with your employer, get some time off, and use it to relax and take your mind off the stress while you deal with the insurance claims and legal issues that might arise.
Give yourself some space by taking a small break, whether it's at home or by taking a brief holiday. If possible, try to get into a routine of driving still and try your best not to ignore being away from the road for too long. This is because you don't want to succumb to the fear of driving in the future. Try your best to shrug it off. Repair your car, brave the road again, and try to be more careful next time or accept that accidents do happen.