Posted by admin at 24 July 2018, at 09 : 54 AM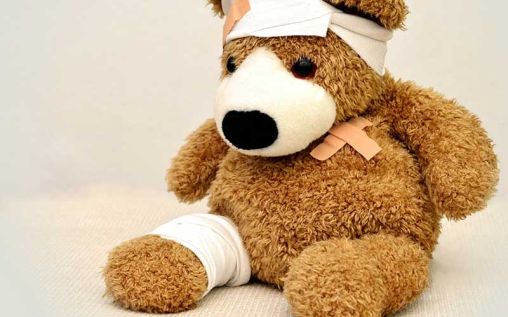 Cars are brilliant for getting around easily and efficiently. However, they are still dangerous in the wrong hands and need to be treated with respect and sense. After all, when it comes down to it, a car is a tonne of metal going at high speeds along the road – no laughing matter.
You might have read all the tips to reduce the chance of an accident and followed them to the letter, but there's really very little you can do about that idiot who drove right into you.
So, you've survived a car accident – what next?
Hire an Attorney
In the aftermath of any accident, it is likely that you will have received medical treatment. Whether this is to save your life or just to check you over, this will incur some medical bills you obviously weren't expecting or budgeting for. This means that you will need to hire an attorney to ensure that you get the compensation you need.
Even if you have insurance, victims in an accident need legal representation to help them get the money they need and deserve. Unfortunately, some insurance companies can be very slow to compensate those who have been in an accident and they may withhold funds claiming that they are not part of the coverage. This is scandalous behaviour and an attorney will be able to help you.
Recover
It takes time to recover after an accident and you may need to take time to adjust to your new state of being. Doctors can do some incredible things to save people now but you will still need to give yourself a chance to heal. Being patient at this stage is hard but distracting yourself with music, books and films is a good way to spend your time between therapies and exercises to rebuild your strength.
Your mental health can also take a hit at this point because you are used to being so in control and suddenly life has taken you off on a completely different path. Everyone has different levels of resilience but the more you can do to strengthen yours, the better. Try writing about yourself to organize your thoughts and get used to your new reality. This will also help you see what is so good about being you as well as accept what you need to do to recover and get used to your life post-accident.
Rebuild
If your accident has caused life-changing injuries, it is likely that you will need to rethink a lot of what you do and how you do it. This might include making changes to your home to make it more user-friendly for you, changing your job to something that will be more suited or even getting home-help to assist you.
This can be incredibly overwhelming to start with but you will definitely adjust over time – you just need to try and go with the flow until you find new methods that work for you. There is no set pathway to recovery but you will get there in your own time. Trust that things will get better.