Posted by admin at 21 January 2018, at 22 : 40 PM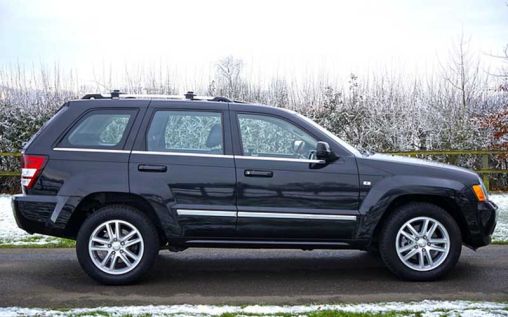 If you're of a certain age, you may well have heard enough horror stories and warnings about SUVs to turn you off them for life. Even if you're a little younger, there are plenty of things you may have heard on the grapevine that will make you dismiss SUVs in the same manner.
It goes without saying that, given the fact that millions of people still drive SUVs, they must have some hidden benefits despite the bad reputation. If you've always thought that you'd like an SUV but haven't quite found the courage to take the plunge, you may appreciate a glimpse at the truth about life with an SUV…
Are SUVs dangerous?
Thirty years ago, SUVs were still a fairly rare sight on the roads, but there was one thing everyone knew about them: they had a tendency to tip over, even without a collision. Rumors of SUVs tipping over just due to cornering were rife, and the reputation has stuck.
However, the technology that goes into manufacturing SUVs has long found solutions for the tipping issues. Smarter design along with Electronic Stability Control have meant that modern SUVs are some of the safest vehicles on the road. The Ford F150 even won a safety award from the Insurance Institute For Highway Safety.
When it comes to SUVs, it's fair to say the safety concerns are no longer founded in reality.
Aren't SUVs expensive to run?
Criticism of the SUV class has extended to their fuel economy. Many people assume that owning an SUV means a high fuel bill for the owner, as well as the potential for environmental damage. As with the first point, the truth is that this criticism is somewhat accurate– or it used to be.
SUV manufacturers have worked hard to improve the expense issue, both for the owners and the environment. The signs are very promising in this regard. The latest Toyota RAV4, for example, has achieved a highway MPG of 36. Additionally, the new Yuntu model (which is still in development) is slated to achieve more than 40 miles of electric-only range between charges when it hits Jeep showrooms in the near future. So in terms of both combustion engine and electric options, SUVs are genuinely beginning to improve in terms of fuel economy.
Don't SUVs make you drive dangerously?
There is a cliché that claims an SUV driver is someone who sits high in their vehicle and thinks, acts, and drives like a tyrant as a result. In truth, while there may be SUV drivers who do drive like this, the issue isn't because of SUVs specifically.
While aggressive drivers may feel more confident at the wheel of an SUV, they will still be aggressive no matter what kind of vehicle they are driving. Furthermore, there's no proof that a usually timid or gentle driver will suddenly become domineering and aggressive just because they are driving an SUV.
In the hands of a conscientious driver, it can actually be argued that SUVs make you a better driver, thanks to the enhanced view of the road surface.
In conclusion
Hopefully the above have shown your a new perspective on SUVs– do you think you could be tempted to try one for yourself?