Posted by admin at 2 March 2014, at 18 : 09 PM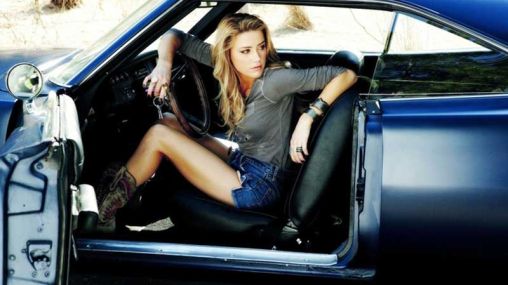 We are not talking fashionable designer clothes or shoes here, oh no, this list is the Top 10 Cars That Women Melt Over. According to a survey done by the top peoples magazine "Forbes Autos", the results of which you may find very interesting indeed.
Naturally you would assume that the list would be compiled from a range of cars that were practical yet stylish, like the Mini One, or possibly even a family style station wagon, but stop right there, we are talking babe magnet cars, so before I get into anymore trouble, here is the list:
Top 10 Cars Women Melt Over
Aston Martin DB9: 162,050 USD ($).
Bentley Continental GT: 169,990 USD ($).
Cadillac Escalade: 55,570 USD ($).
Dodge Magnum SRT8: 38,345 USD ($).
Ferrari 612 Scaglietti: 260,969 USD ($).
Lamborghini Gallardo: 178,550 USD ($).
Mercedes-Benz SL65 AMG: 186,000 USD ($).
Porsche 911 Turbo Coupe: 122,900 USD ($).
Supercharged Range Rover Sport: 71,250 USD ($).
Toyota Prius: 23,070 USD ($).
This list was a bit of a surprise. The range of cars varies so much, from the Toyota Prius right up to the Aston Martin DB9. So there are two ends of the opposite scale appearing on the same list. This is really strange, but just goes to show that you do not have to drive around in a 170,000 USD ($) top of the range sports car to get noticed by the ladies, as you can be a careful eco-friendly driver and get just as much attention (well, maybe not equally but still a lot). Although, I think that the Toyota Prius somehow managed to get in this list just because a lot of women wouldn't mind to drive it, but I doubt that if a man would be driving a car like this, he could get a lot of attention from the ladies. All other cars seem to be perfectly understandable in this list, because all other cars look HOT.
Wait wait wait… Now, that you've seen this list, it doesn't mean that every woman thinks the same. I can guarantee that a lot of women like different cars than you can see in the list. However, you can be sure that if you would be driving in one of these cars from the list, you would be getting a lot of attention from the ladies. Still, can't say the same about the Toyota Prius…