Posted by admin at 20 November 2020, at 05 : 51 AM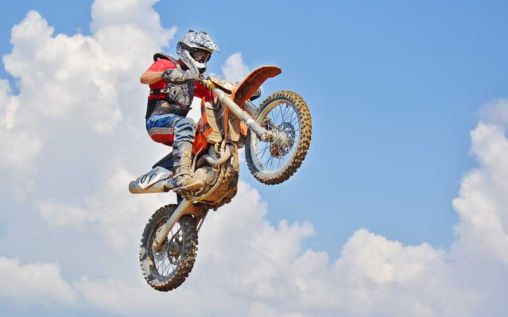 If you own a motorcycle, you will know that there is little that rivals the feeling of the wind in your face, the freedom it gives and the joy of the world speeding past you. Whether you are a devout motorbike fan with multiple bikes or a complete novice, the feeling of euphoria is the same. If you race or like to ride on the track, be sure to consider mods such as TokyoMods. Mixing custom parts, jetting and cleaning, it ensures your bike always works its best on the track and offers the ultimate performance.
Whether you have just got a motorbike, haven't ridden one in a long time, or are just looking to improve, you are never finished learning to ride a motorcycle. There is always so much to learn, and it is essential to keep away from any bad habits that you may form. Statistically, the first few months on a motorbike are your most dangerous, so if you have just recently learnt to ride, it is important not to get too over-confident too quickly and to keep your wits about you. There will likely be a few adrenaline-pumping moments, but remember to enjoy yourself while also staying safe.
Be wary of corners on country roads – If you are mostly a city rider, heading to a windy country road can be daunting. Road signs can help, but you must know your bike and how it copes on tight corners. Ensure you don't cross over the centre line in the road and take it slow if ever you are unsure. Large farm vehicles and lorries can often appear unexpectedly round corners in the country that could be an issue.
Keep an eye on the weather – While it's great riding your motorcycle in the summer, the winter can be a whole different ballgame. Keep an eye on the weather and if conditions are too cold or treacherous don't head out on your bike. Snow and ice can be extremely dangerous – you will need to increase your stopping distance to at least ten times what you do in the warmer months. You will also need to factor in wind chill and the fact it gets dark a lot earlier in the day making navigating down unlit roads more tricky.
Wear the correct gear – This may seem an obvious one, but it is important that you wear the correct clothing when out on your bike. You should always wear clothes that protect your skin should you fall off and hard-wearing shoes, as well as a helmet. In the winter beat the chill by wearing thermals, a thick and waterproof jacket and thermal glove liners too.
These are just a few top tips for when you are riding a motorbike. Keep these in mind to ensure that you are safe at all times and will get the most enjoyment from your bike. It can be one of the best ways to travel the open road, but only when done correctly. No one wants you to get hurt.