Posted by admin at 9 August 2012, at 15 : 34 PM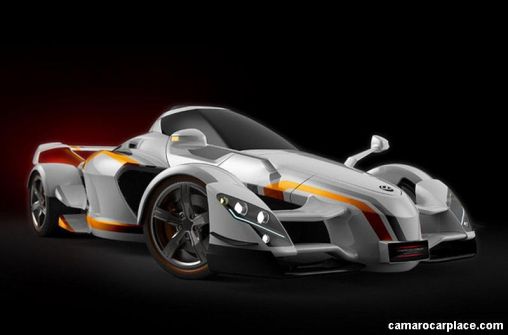 The new Tramontana XTR features a 5.5-liter V12 engine with 888hp (653kw). This car should reach 0-100km/h or ~0-60mph in just 3.6 seconds. Top speed will be 344km/h (213mph).
The price starts from ~515,000 USD, so definitely it will be an expensive car, but the owners think that many people will be interested in buying it because of its looks and power.
Back in 2005, the owners released their previous car which was called, "Tramontana R" with 710hp (522kw) and the acceleration from 0-100km/h or ~0-60mph is basically the same 3.6 seconds as it will be in the new car, but the previous car can reach a top speed of 325km/h (201mph) which is 19km/h (11mph) less compared to this new model.
Previously, they had only 12 buyers and not so many people were interested in buying their cars, but maybe things will be different with this new model.
The car should be released by the end of 2012, and if you are looking to buy one, maybe this one will be a good choice for you.