Posted by admin at 13 December 2018, at 18 : 35 PM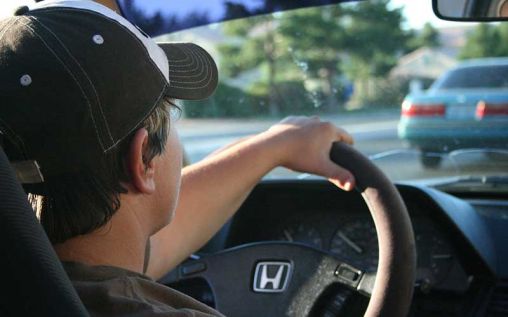 Most drivers will get a little bored of their vehicle after a few years, which is why most people change their car at least 2-3 times per decade. However, changing car when your current drive performs perfectly well may seem like a waste of time, money, and effort. Thankfully, there are alternative ways to regain the love of driving.
Rather than replace the car, why not give it the TLC it deserves with these five simple tricks? You'll be amazed at the impacts they bring.
#1. Clean the air vents
There's nothing quite like the smell of a brand new car. However, you can at least try to replicate it by clearing out the air vents with this simple guide. When coupled with a quick clean of the upholstery will make the cabin feel brand new. This will trick the brain, making your vehicle feel brand new. Best of all, you can still enjoy the familiarity that has been established over the previous years of driving.
#2. Invest in modern tech
If your vehicle is a little older than most, you may find that it lacks the modern tech devices associated with modern driving. Not all tech features are necessary. Still, adding satellite navigation and Bluetooth speakers can make driving far more comfortable. Parking sensors are another worthwhile addition that will have a positive influence on your time behind the wheel. Go for used items, and the outlay will be minimal.
#3. Change the seat covers
As far as the internal furniture is concerned, the seat covers are easily among the most important. They protect the seats, ensuring long-term comfort. Meanwhile, the appearances will influence your feelings on every journey. Hawaiian seat covers bring a distinct personality that can give the vehicle a more personalized flavor. It may seem like a small adjustment, but the impacts are huge. Not least because they extend to the passengers too.
#4. Complete basic maintenance
Even if the car's overall performance is pretty solid, minor faults can eat away at your enjoyment. Crucially, some of those issues will put your safety at risk. Completing the basic tasks on key parts such as the tires and the transmission will protect the vehicle, your enjoyment levels, and assets. Most of the jobs can be completed on a DIY basis, although experts are on hand to provide support when you're unsure.
#5. Replace the bushings
Another great tip for drivers of older cars is to upgrade the bushings. Upgrading worn rubber to polyurethane bushings will make the car handle better and feel far more agile. This instantly makes driving more enjoyable and puts you in greater control behind the wheel. The bushings are found on suspension arms, transmission mounts, and various other areas. It might be a job for a mechanic, but you'll be amazed at how significant the changes will feel.
There's nothing wrong with buying a new car when it's needed, especially if your personal circumstances have changed. If you can restore the sense of enjoyment while sticking with your trusted current motor, though, you may find that this is the route to success.