Posted by admin at 31 May 2022, at 09 : 04 AM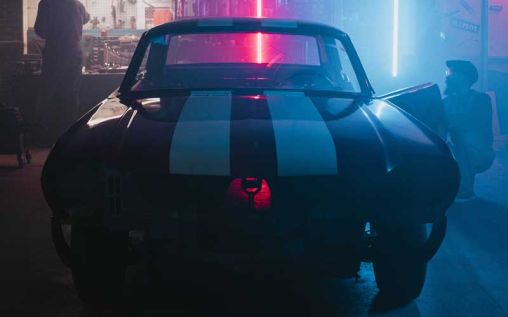 Running an auto shop is a lot of work. There are always new cars to fix and old ones to repair. And if you want to keep your business running smoothly, you need to make sure that your shop is up to date. That's why it's essential to look for ways to improve your service and keep your customers happy. Here are six upgrades you should consider:
1. Invest in technology
One of the best ways to upgrade your auto shop is to invest in new technology. This can help you work more efficiently and accurately, ultimately leading to better results for your customers. There are a few different types of technologies you can invest in, such as:
AutoCAD software
This software can help you create accurate drawings and 3D models of the vehicles you're working on. You can also use AutoCAD software to generate repair manuals and other technical documents, saving you time and hassle.
Paint booths
Investing in a good paint booth can help you achieve professional-looking results when painting cars. This is especially important if you plan on offering custom paint jobs to your customers, which can be an excellent way to bring more profit into your shop.
Air compressors
Air compressors are essential for many auto body tasks, such as sanding and painting. Investing in a high-quality air compressor will make these tasks much easier and quicker since you won't have to worry about the compressor breaking down.
2. Get new equipment
If your shop is still using old, outdated equipment, it's time for an upgrade. Newer, more modern equipment can help you work faster and more efficiently. Additionally, it can help you provide a higher level of service to your customers. Some types of new equipment you may want to consider include:
Lifts
If you don't already have lifts in your shop, they can be a huge help. They allow you to quickly move cars around and lift cars when you're working on the undersides, saving a lot of time. You should consider looking for a 4-post car lift for sale instead of buying at full price for the same quality. This way, you can get the equipment you need without breaking the bank.
Jacks and stands
Jacks and stands are essential for many auto body tasks, such as changing tires and working on brakes. You can also use them to support a car when welding or doing other repairs. Having jacks and stands in your shop will make it much easier to work on cars.
Air conditioners
Keeping your shop cool and comfortable is essential for you and your customers. If your shop doesn't have air conditioning, it's time to invest in some units. This will make your shop a more pleasant place to work, and your customers will appreciate the comfortable temperature.
3. Upgrade your tools
If you're still using hand tools, it's time to upgrade to power tools. Pneumatic power tools are much faster and easier to use, saving you a lot of time when working on cars. They can also help you achieve better results because they're more precise than hand tools.
Additionally, power tools are less likely to break or wear out over time, which means you'll save money in the long run. Investing in quality power tools is essential for any auto shop upgrade. So, don't scrimp out on these upgrades!
4. Clean and organize your workspace
One of the most important aspects of running a successful auto shop is having a clean and organized workspace. This will help you work more efficiently because you won't have to waste time looking for tools or parts. Additionally, it will create a professional appearance that will instill confidence in your customers.
So, if you're struggling to keep the auto shop in tip-top shape, consider installing wall-mounted shelving or cabinets. This will help you keep the area tidy and organized. You may also want to invest in some storage bins to keep small parts and tools sorted.
5. Educate yourself on car maintenance
If you want to upgrade your auto shop, it's essential to educate yourself on car maintenance. By learning about the different systems in a car, you'll be able to diagnose better and repair problems. Additionally, you'll be able to offer your customers more comprehensive services.
There are several ways you can learn about car maintenance. You can take classes at a local community college or trade school. Alternatively, you can read books or online articles on the subject. You can even shadow or work with a more experienced auto mechanic to pick up some tips.
6. Stay up to date with the latest trends
If you want your auto shop to stay ahead of the curve, you must keep up with the latest trends in the industry. You can offer your customers the latest and most outstanding services, such as 3D printing and laser engraving.
You'll be able to take advantage of new tools and equipment as they become available, which will help you work more efficiently. Additionally, you can use the latest technology to offer unique services that set your shop apart from the rest.
Upgrading your auto shop can seem like a daunting task, but it's vital if you want to stay competitive in today's market. You can take your business to the next level by making a few simple upgrades. So don't wait any longer – start planning your auto shop upgrade today!