Posted by admin at 4 December 2013, at 00 : 22 AM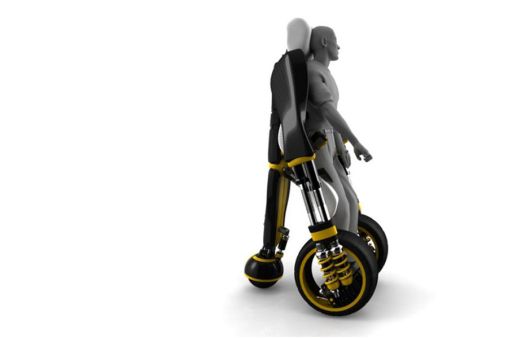 At some point, we've all tried to stumble home on a Saturday night and been unable to find a taxi. At times, ringing up and been quoted a half an hour wait may seem appalling, but, can you imagine being quoted an hour every time that you ring? Sadly, this is a stark reality for disabled wheelchair users across the country, with taxi drivers struggling to meet the increasing demand for wheelchair accessible taxis. So, are we in danger of giving disabled people the cold shoulder?
Waiting Times and Safety Called Into Question
Facing facts, nobody either able bodied or disabled should be forced to stand in the rain for over an hour for a lift home. Waiting times, however, appear to only be half of the problem, with the safety of disabled passengers also called into question by some wheelchair users who are claiming that taxi drivers are not properly securing their wheelchairs in the vehicle. Current directives clearly state that wheelchairs should be clamped to the floor and a seatbelt should be fastened. At best, it is felt that many drivers adhere to one of these principals but, worryingly, some are doing neither.
But, are we being too harsh on taxi drivers and, does training need to be extended? The life of a taxi driver is undoubtedly hectic and, if rushed, mistakes will most likely occur. Obviously, safety should never be compromised, but many taxi drivers believe that this isn't their fault – they need more training on how to handle disabled customers.
The Scottish Solution
In Scotland, the government called a consultation on licensing and, as a result, taxi drivers now have to carry and display proof that they are unable to accept disabled passengers. As a result, waiting times for disabled customers appear to have decreased slightly. Beforehand, it was felt that a minority of drivers were refusing to take disabled customer because of the time it took to strap the customer in – especially for short journeys.
So, Are We Giving Them The Cold Shoulder?
In essence, it appears as though the relationship between taxi drivers and disabled users must improve but, it appears as though increased training and medical exemptions may be the answer. In domestic terms, we are lucky to have seen an expansion of the wheelchair accessible vehicle market and, with opportunities improving; it appears only a matter of time until this is passed on to the taxi companies who are unable to provide a service at present.