Posted by admin at 27 May 2020, at 07 : 49 AM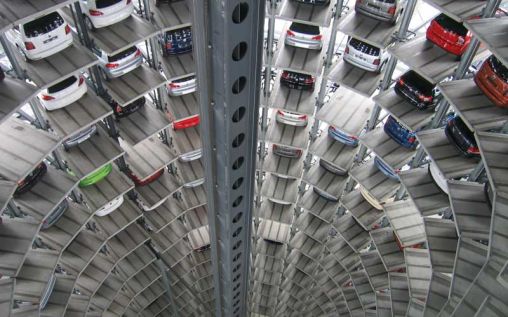 When it comes to buying online these days, you likely already know that you have a plethora of options available to you. Not only you can go straight to the source and buy something, but you can buy it used, oftentimes ending up saving yourself a bundle of money. You can even buy things in an auction setting these days online. Well, the same applies when you have some to sell. Maybe you have an old car that you are looking to get rid of. Maybe you have an old cell phone that you want to turn into cash. These are all viable options. That being said, selling a car online is a much more in-depth process and should be one that should be approached with caution, otherwise, you might end up making the endeavor more trouble than it's worth.
Home Pick Up With Free Towing
One of the biggest challenges of selling a car online is the shipping. Sure, you can try to force the buyer to cover the shipping, but you aren't talking about shipping a video game overseas here. You are talking about shipping a 2-ton automobile. There is a whole lot more involved in the process. Of course, if you are selling locally, you have to worry about shady individuals coming to the home and then later returning. This is why you always want to deal with a reputable company that is more than willing to cover the shipping for you. The companies like the one later mentioned here will not only come and pick your car up, but they'll do it professionally. You never have to worry about some shady individual knowing where you live.
Getting The Highest Rates
When selling your car online, you obviously want to get the best rates possible. Unfortunately, this isn't always the case when you take on the endeavor yourself. Do you really know what your car is worth? Can you haggle the price? How do you know the buyer won't try to haggle in your driveway when they show up to get the vehicle? These are all things that you don't have to worry about when you choose to sell your used vehicles with RunBidSell. You'll not only receive instant offers and sell directly to the highest paying bidders, but you won't have to worry about getting haggled on the price. All buyers are state-licensed dealers and junkyards so you know for sure you are dealing with legitimate companies with the resources to cover the payment in full.
Always There For You
When you've got a car to get rid of, you likely want it gone. You don't want it sitting on the front lawn for months, which might eventually lead to years. No because it would eventually end up on blocks. Once again, this is something that can be avoided when you choose to sell with dealers like the one mentioned here. These sites not only operate 24 hours a day, 365 days a year, but they offer guaranteed offers with no surprises or negotiating on pick up.