Posted by admin at 3 September 2020, at 06 : 51 AM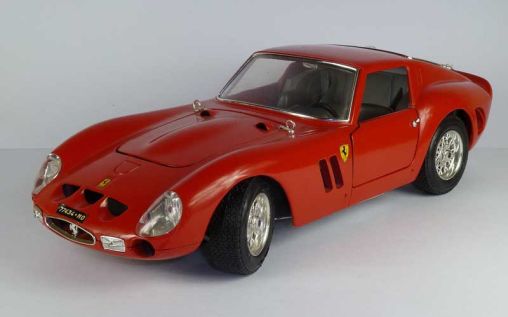 Of all the supercar brands in the world, Ferrari is the most legendary. This brand has been around for 80 years and it has been the staple name in all motorcar racing. It has the crown of the most F1 titles, and has captured the imagination of most young boys who hang up wallpapers of the models they make. Ferrari is actually one of the most popular classic car brands because the technology that new cars are made of now, doesn't do it for many car enthusiasts. They want a sporty car that is analog, connected with the driver and gives them a feeling like no other. But, the cost of owning such a classic car puts many people off. But here's why you should never be swayed by that argument.
The best appreciation
Because the classic Ferraris are so popular among collectors and wealthy clients, they appreciate much more than any other brand. Older GTOs and F-model cars such as the F40 and F50 are highly prized at auctions. In fact, one such F40 was sold for $13 million just recently at auction. This is a price that far outweighs what the newest cars are sold for. LaFerrari comes with a price tag of just $1-2 million in comparison. If well cared for older Ferraris beyond the 1980s can be worth in the millions no problem. That's why owning such an asset is so attractive for those that want to keep their wealth hidden or secured.
Having fun without worry
Even if you have a classic car, you should be able to drive it around to your heart's content. For one thing, there are master Ferrari service technicians which can fix and maintain your car without the hassle. They are experts in all types of Ferraris so if you have a basic issue like a spark plug that is loose, or perhaps you need to maintain the chassis of the older cars you own, then they can help you with no doubt. They have extensive experience which you can rely on for your car. If you own a GTO or GTB series Ferrari, then they should be your first call when you ever need to replace an item or need something repaired. As you don't want to lose the value of the car but enjoy driving it too, they should become a regular part of your classic car ownership lifestyle.
Family heirloom
Rare classic Ferraris are like a piece of family jewelry, they are so rare that you never want to let them go. In other words, some classic cars that become part of the family, are priceless. You will never want to sell them on, and instead, make them an heirloom that can be passed onto your children. They can then enjoy the cars and take care of them, sharing your passion for driving and older craftsmanship.
A classic Ferrari is just plain cool, there's nothing quite like an F40, GTO, or GTB. Thankfully taking care of them isn't as difficult as it once was.