Posted by admin at 2 December 2017, at 22 : 23 PM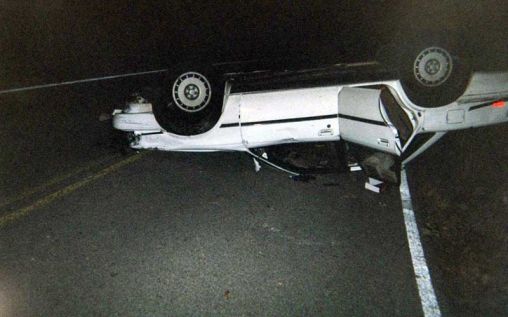 If you have recently suffered an accident and your car got damaged beyond repair, you might end up losing money. There are different categories of written off vehicles, and while your insurance company might tell you that it is not worth to fix your car, this is not always the case. If you would like to make sure you get the best deal after an accident, read the guide below.
Ask Around
If you don't think that the damage is as bad as your insurance company believes, you can ask for an independent opinion. If you let the insurance company know that you are about to ask for another expert opinion, they might change their mind before you could act. You don't have to accept the settlement amount and valuation on your car, either. Make sure that you get different quotes on the repair and make an informed decision.
Compare Car Repair Quotes
The next thing you need to do is ask different car repair services for a quote. You don't need to accept the cost of repair provided by the insurance company. If they say that your car is not economical to repair, don't take this for granted. If your car's value is currently $6,000, and you can get the repairs done for $3,500, instead of $5,500, you might be financially better off than if you took the insurance company's offer.
Get Usable Parts Priced Up
If your car is found to be not economical to repair, you might want to get in touch with repair shops and auto wreckers to see how much you can get for the car in its current state. They might be able to offer you money for the wreck, and this way you can top up the insurance payout and have more money to spend when you are going around finding another car. You can also try to sell the car parts individually on bidding sites, but it is faster if you offer it to a manufacturer specialist.
Negotiate Current Value Settlement
Just because the insurance company gave you an offer, you don't have to accept it. If the offer doesn't cover the amount of outstanding finance on your car, you might want to try and get a better deal.
Get in touch with an auto accident attorney who can give you information on how to get a better deal out of your car accident. This way, you will be able to walk away with a higher settlement amount and shop around for an affordable replacement car. While the process of negotiation might take time, it is going to pay off long term.
Getting a disappointing settlement offer from your insurance company can cause a lot of stress and worry. If your car has been damaged beyond repair, you can still try and maximize the payout through asking for independent opinions, negotiation, or even trying to sell on the wreck. You don't have to accept the offer if you don't think it is fair.