Posted by admin at 25 December 2018, at 23 : 22 PM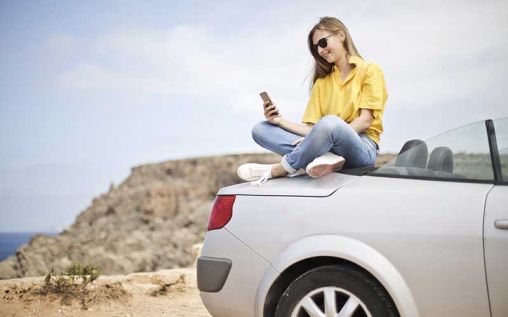 If your son or daughter is turning 17 this year, one likely scenario you'll find yourself in is searching for an affordable car insurance package. As your teen is new to driving and deemed riskier and more inexperienced on the road, you can usually expect your insurance premiums to be a lot higher if you add your son or daughter as a driver on your existing car insurance policy.
However, adding named drivers to your car insurance can, in certain situations, reduce your premiums. Here are some ways that named drivers can affect your car insurance.
Will my no claims bonus be affected if I add another driver to my insurance?
Many drivers are wary when adding young drivers to their insurance policy, as they often think that it means all those years of no claims they have built up will now be eradicated. This is not the case, however, drivers will still be able to continue building up their no claims bonus as usual.
Still, if another named driver of the vehicle has an accident or is involved in a collision where a claim needs to be made, this may affect your yearly bonus. The no claims bonus will only be valid in your name, and the young driver will not be eligible for a no claims bonus on the back of your safe driving.
If you're looking for more information about how your no claims bonus will be affected with the addition of a young driver, then visit the website of Call Wiser today. This UK-based broker can speedily compare insurance policies to help you find the most cost-effective policy possible.
Can I save money by adding another driver to my insurance policy?
Adding another driver to your insurance policy can mean a reduction in your insurance premiums because the amount of time you are deemed to be driving the car is less than before.
These days, finding affordable car insurance for your young drivers can be a bit of a nightmare, so it's often a good idea to add your young driver onto your own policy or even add your name to a new insurance policy with their name on the package as the main driver.
However, keep in mind that adding a young driver to an insurance policy and placing yourself as the main driver when, in fact, the young driver is the main driver is a form of insurance fraud. Therefore, the insurance could be invalidated.
Does it cost money to add a second driver to your insurance policy?
Sometimes, insurance providers will charge a small fee to add another driver onto your insurance policy. Depending on who you are adding to your policy, it can mean a change in your premiums.
The experience and age of the additional driver is always considered – so, if you add a young driver to your policy, it can mean an increase in your insurance premiums. This can, however, still be cheaper than purchasing a new insurance policy for the young driver.
When purchasing a new insurance policy for your young driver, it's important that you are honest with who will be using the car the most. Posing as the main driver when this isn't the case is called "fronting" and can lead to your insurance policy being invalidated.