Posted by admin at 24 January 2018, at 10 : 34 AM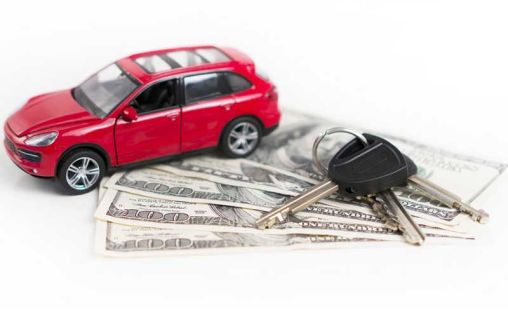 For many drivers, budget plays a role when it comes to choosing a new car or deciding whether to keep or replace an older model. If you're on the lookout for a brand new car, a used car, a truck or an RV, it's important to bear the long-term costs in mind as well as the initial purchase price. Here's a guide to what kinds of expenses you can expect to incur in a bid to keep your vehicle on the road.
The purchase price
If you're buying a new or used car, truck or RV, or you're signing up for a long-term rental agreement or a finance contract, the first thing you'll need to consider is the purchase price. If you're buying a used car, there's always room for negotiation, and it's worth trying to get the best deal possible. If you're looking into contract hire, there may also be some wiggle room, especially if you're considering prices from different companies. If you have a vehicle to exchange, you can use its value to offset the cost of a new or used car if the vendor accepts part-exchanges. If you are leasing, you may need to pay a deposit up-front. Once you've done this, you'll pay for the use of the car over a period of time, covering the cost in instalments.
Insurance
Every driver should have insurance to protect them against costs incurred as a result of fire, theft and accidents. If you're not insured, you could lose your vehicle, and you may also be liable to pay for damage caused to other vehicles involved in the incident. The cost of insurance varies hugely according to the type of vehicle and its market value. It's always worth shopping around for the best deals and considering offers when your policy is due for renewal.
Maintenance
Every car or truck owner should take steps to maintain their vehicle and try and keep it in good condition. If you keep up to date with maintenance checks and services, you'll reduce your risk of mechanical problems and hopefully save yourself money further down the line. If you have any problems between services or you're worried that your vehicle doesn't sound or feel quite right, it's worth seeking advice from car mechanics or RV specialists. If there is an issue, the sooner it's fixed, the better. Minor issues can usually be addressed very quickly, and the cost is likely to be a lot lower than repairs required for serious problems.
Gas
You'll need to keep your fuel tank topped up to get around. The amount of money you spend on gas will vary according to how much you drive, the distances you cover and the type of vehicle you drive. If you commute by car every day or you embark on long road trips in an RV on a regular basis, you're going to spend a lot more on gas than somebody who just drives around the corner to work every day.
It's not cheap to keep a vehicle on the road, but many people enjoy the experience of driving and the freedom and flexibility it affords them.