Posted by admin at 10 February 2015, at 10 : 24 AM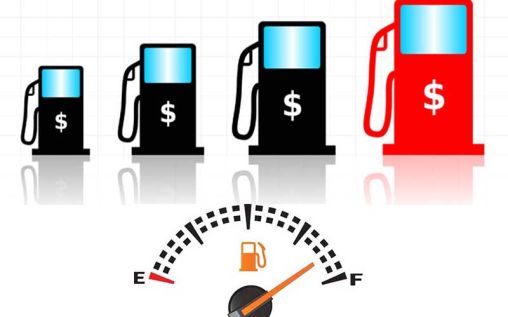 All drivers wish is for their car to have an exceptional gas mileage combined with unrivaled engine power. What people are looking for varies but the magic figure would be a 100 MPG car.
With today's technologies, it is rather hard to offer outstanding fuel consumption combined with high performance, as you need to burn more gas to obtain more power. Carmakers worldwide are looking for new technologies to offer people with better mileage but not at the expense of horsepower.
More and more countries are taxing cars with large engines more than their smaller, compact counterparts to encourage people to buy economic cars. In France, for example, since 2007, the Government is offering a reimbursement of several hundred Euros to people who buy a hybrid car. That is why increasing the car's mileage is currently the single aim of carmakers all over the world.
The Japanese carmakers are the first to have introduced alternative fuel sources for their cars: Honda offers its Civic hybrid, Toyota has the famous Prius hybrid car, and Nissan with its Xterra model offers one of the world's most economic SUVs. American car manufacturers are not far behind, and they already have displayed a hybrid full-size SUV and a series of hybrid medium-size sedans.
Hybrid cars are the most economic and fuel efficient cars on the market as they use a standard gas engine combined with an electric or hydrogen engine to deliver power to the wheels. In urban traffic and at slow speeds only, the electric engine is used, and when you are driving outside the town, the car uses both engines to create power while keeping fuel consumption to the minimum. However, carmakers are also studying other alternatives to the traditional gasoline. While in Europe, diesel fuel was considered a good option to gas as it offered better mileage and lower fuel prices, diesel prices have also increased.
Hydrogen cars or engines that use acetone instead of gas are in the works as these fuels offer better power output than gasoline, and they are considerably less pollutant. There are several hydrogen or acetone sample cars being tested as we speak so you can expect them on the marker in the near to medium future.
However, you can also increase your car's mileage by resorting to several tricks. There are car-tuning companies that are specialized in increasing the car's mileage without loosing any horsepower. Remember to take good care of your car if you wan to save money on fuel. Use the best fuel, motor oil and filters to keep your engine clean and economic. Do not use the car's air conditioning unless it is necessary, as this will save you good money on the long run. Avoid excessive speeding as tests have shown a 15% increase in mileage by going from 60 mph to 80 mph. Remove any excess weight from your car (unnecessary luggage, objects) as the harder the car is, the more gas it will consume.
And here is a list of the Most Fuel Efficient Cars 2015 (Fuel Economy Combined)

Electric vehicles:
BMW i3 BEV; A-1, 125 kW ACIPM, Electric Vehicle – 124 MPG
Volkswagen e-Golf; Automatic (CVT), 107 kW AC Induction, Electric Vehicle – 116 MPG
Fiat 500e; A-1, 82 kW AC Induction, Electric Vehicle – 116 MPG
Nissan Leaf; A-1, 80 kW DCPM, Electric Vehicle – 114 MPG
Smart Fortwo electric drive Convertible & Coupe; A-1, 55kw DCPM, Electric Vehicle – 107 MPG
Kia Soul Electric; A-1, 43 kW AC PMSM, Electric Vehicle – 105 MPG
Tesla Model S AWD – 85D; A-1, 140 kW (front) 140kW (rear) (85 kW-hr battery pack), Electric Vehicle – 100 MPG
Nonelectric vehicles:
Toyota Prius c Hybrid; 4 cyl, 1.5 L, Automatic (CVT), HEV, Regular – 50 MPG
Toyota Prius Hybrid; 4 cyl, 1.8 L, Automatic (CVT), HEV, Regular Gasoline – 50 MPG
Toyota Prius v; 4 cyl, 1.8 L, Automatic (CVT), HEV, Regular – 42 MPG
Ford C-MAX Hybrid; 4 cyl, 2.0 L, Automatic (CVT), HEV, Regular – 40 MPG
Honda CR-Z; 4 cyl, 1.5 L, Automatic (AV-S7), Regular Gasoline – 37 MPG
Scion iQ; 4 cyl, 1.3 L, Automatic (CVT), Regular Gasoline – 37 MPG
Audi A3 Diesel; 4 cyl, 2.0 L, Automatic(AM-S6), Diesel – 36 MPG
Ford Fiesta SFE FWD; 3 cyl, 1.0 L, Manual(5), Regular – 36 MPG
Honda Fit; 4 cyl, 1.5 L, Automatic (CVT), Regular – 36 MPG
And here is a list of the Least Fuel Efficient Cars 2015 (Fuel Economy Combined)

20 MPG:
Infiniti QX50 AWD, 6 cyl, 3.7 L, Auto (S7)
18 MPG:
Mercedes-Benz E63 AMG S 4matic (Wagon), 8 cyl, 5.5 L, Auto (7)
15 MPG:
Aston Martin DB9, 12 cyl, 5.9 L, Auto (S6)
Bentley Continental GT Convertible FFV, 12 cyl, 6.0 L, Auto (S8)
Maserati GranTurismo Convertible, 8 cyl, 4.7 L, Auto (6)
Mercedes-Benz C63 AMG Coupe, 8 cyl, 6.2 L, Auto (7)
14 MPG:
Chevrolet Camaro, 8 cyl, 6.2 L, Auto (S6)
Rolls-Royce Phantom Coupe, 12 cyl, 6.7 L, Auto (S8)
Rolls-Royce Phantom Drophead Coupe, 12 cyl, 6.7 L, Auto (S8)
Rolls-Royce Phantom, 12 cyl, 6.7 L, Auto (S8)
Rolls-Royce Phantom EWB, 12 cyl, 6.7 L, Auto (S8)
13 MPG:
Bentley Mulsanne, 8 cyl, 6.8 L, Auto (S8)
Ferrari FF, 12 cyl, 6.3 L, Auto (AM7)
Ferrari FF with Stop-Start option, 12 cyl, 6.3 L, Auto (AM7)
10 MPG:
Bugatti Veyron, 16 cyl, 8.0 L, Auto (AM-S7)