Posted by admin at 20 November 2012, at 20 : 41 PM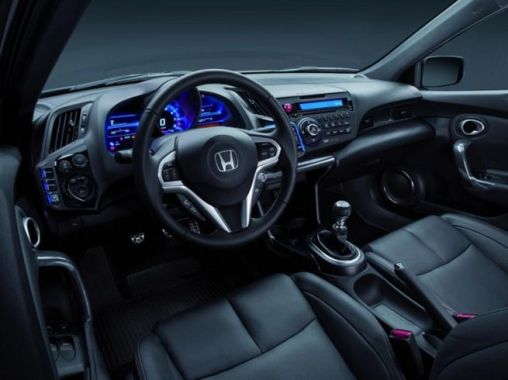 The new 2013 Honda CR-Z starts its sales in 2013 January. The 1.5-liter 4 cylinder engine produces 130 horse power (96 kW) and can accelerate from 0 km/h to 100 km/h (0-62 mph) in about 9.8 seconds. It can accelerate from 80 km/h to 120 km/h in about 7.1 seconds. It features a 6-speed manual transmission & front-wheel drive system. Top speed will be 124 mph (200 km/h).
The 2013 Honda CR-Z priced at 19,975 USD ($) – base model – while the 2012 model was priced basically at the same price, it was priced at 19,695 USD ($). Knowing that the price of a new model hasn't changed that much, but the new model is a better car, it makes the price even nicer. The new model now is rated at 31 mpg (6.5L/100km) in city and 38 mpg (5.3L/100km) in highway.
The new model has many good improvements, but the most important improvement is a new lithium-ion battery pack. It has a higher 15kW output compared to the previously used system in CR-Z model. Because of that, the fuel economy also went up a little bit — knowing that previously it was 36 mpg in city and 39 mpg in highway. Also, it helps to increase the overall output system to 130 hp — knowing that the previous version has 122 hp, that's quite nice.
The 2013 model has also a new fresher face with a reworked fascia and optional LED daytime running lights. Also, new wheels, two new exterior colors, and a rear diffuser. Honda redesigned door panels and added standard features like a rear view camera for split rear window along with Bluetooth. The new model definitely promises some good new improvements, and that makes this car even better.
The sales of Honda CR-Z has decreased a lot in 2012, only 3,705 units were sold until the end of October. In 2011, 10,461 units were sold in the same period of time, so sales this year is down by 65 percent. Maybe the new model can change everything, and the sales will increase drastically, or maybe it can decrease even more. Anyways, we wish good luck for Honda and its sales.