Posted by admin at 1 March 2013, at 19 : 28 PM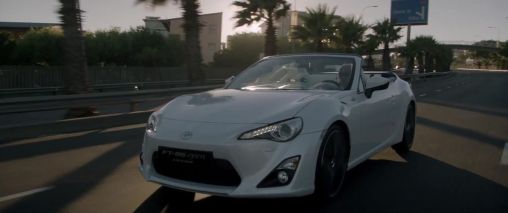 The new Toyota Open concept makes its debut at the 2013 International Geneva Motor Show which starts on 7th day of this month at Palexpo in Geneva, Switzerland. Also, this new convertible model costs 2000$ more than the coupe model.
Under the hood, you can find a 2.0-liter (1998 cc) engine which produces 200 hp (147 kW) at 7000 rpm and torque of 151 lbs-ft at 6600 rpm. The world's first horizontally opposed engine with D-4S injection technology, naturally aspirated and a low center of gravity. This engine is a high-revving sports engine capable of developing 100 DIN hp per liter.
Exterior's design practically will be the same as the coupe model's, except for the roof. It will be 4240 mm (167 inches) long. Width will be 1775 mm (70 inches) wide. Height will be 1270 mm (50 inches) tall. Wheelbase will be 2570 mm (101 inches). It also features a multi-layered fabric roof construction with a glass rear screen which looks very decent.
The total weight of this car will be only 1257 kg (2771 lbs). It features a weight distribution of 53:47 and an ultra-low centre of gravity of just 460 mm. The car comes with a rear-wheel drive system, and it will be featured as a compact 2+2 sports car. It also features the world's fastest paddle shifting speed of only 0.2 seconds.
The interior of this car looks very nice and modern. While using an intense contrast between the modern navy blue and pure bright white, the interior's colors look very fresh and elegant. Plenty of space at the front, but not sure how comfortable you can feel while sitting on the rear seats. Probably space for legs on the rear seats are the same as in the coupe model but no guarantees yet.
MacPherson double wishbone rear and strut front suspension systems offer direct handling feel, superb controllability and instant response. A quick 13.1 gear ratio on a par with that of racing cars will be offered by electric power steering. A unique pedal feel for car control finesse will be offered by a large all-round ventilated disc brakes.
Overall, it's a very nice sporty car with great interior materials. Nice exterior design lines and paint color. A small 2 door convertible is a perfect car for driving in the city or in the highway as well. Great fuel economy and not a very expensive car too.
More news about this car will be available when it makes its debut at the Geneva Motor show. For now, it's all news about it.