Posted by admin at 6 January 2022, at 11 : 19 AM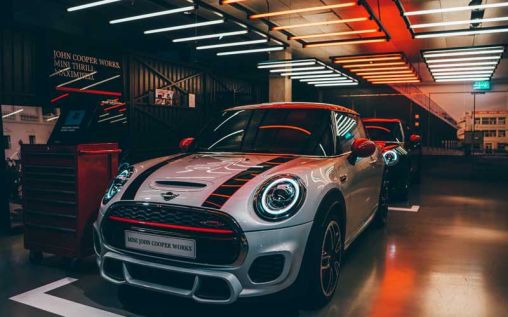 So this may be a time you have been dreading, a time that could be financially tricky. Your old car has given up the ghost and now it's time to start shopping for a new one. Remember, when you go to car dealerships they expect you to haggle. They add to the price so that they can bring it down when a price is argued.
Budget
One of the first things you need to think about is how much you have available for a new car. There are many options available to you when it comes to paying for your car. If you go to a dealership you will have the option of part exchanging your current car. This means that they look at the value of your old car and you put the money offered towards your new one. You also have the option of paying for your car on finance. This means you put a deposit down and then pay monthly for your car for up to five years. Once it is paid off the car is yours. You need to make sure that you are not paying too much per month and that you can keep up with the payments.
New Or Old
Now you need to think if you want to fork out for a brand new car or get a bargain with a second-hand one. There are of course pros and cons to both these options. New cars are of much higher quality and condition, therefore, will cost you more. Older cars have been loved and can have a lot of character. However, they also come with a mileage that you need to be aware of. Used cars can get to around 100,000 miles on the clock before they will start going wrong and costing you money on repairs. New cars will have the latest tech and gadgets available, so if this is something you are interested in then take a look at what new cars are available in your budget.
Maintenance
Whichever car you decide to get you will need to think about the maintenance and running costs. You will always need to keep an eye on fuel costs as they rise and fall quite regularly. Always worth getting a bargain when the price falls. Fuel costs can soon add up especially if you are using your new vehicle a lot of the time. You also need to be aware of servicing and repair costs. Find a reputable garage where you can become a regular customer for your auto repairs. Once the staff get to know you they may offer discounts on the services offered.
Safety
Finally, you need to be aware that all cars are safety checked before they go out for general sale. As soon as they come off the production line they are put through rigorous testing to make sure they are safe for you to use. Before you go and purchase your car be sure to check online for the safety rating of your car. This is the rating it got in a crash test simulator. It may not be the exact year of the car you want but it will be the same car. You need to look at the overall star rating as well as the percentage for both driver and passenger. You ideally want the star rating to be five and the percentage as close to 100 as you can get.